IKEA picks Limay-Porcheville for port-centric DC
10th May 2021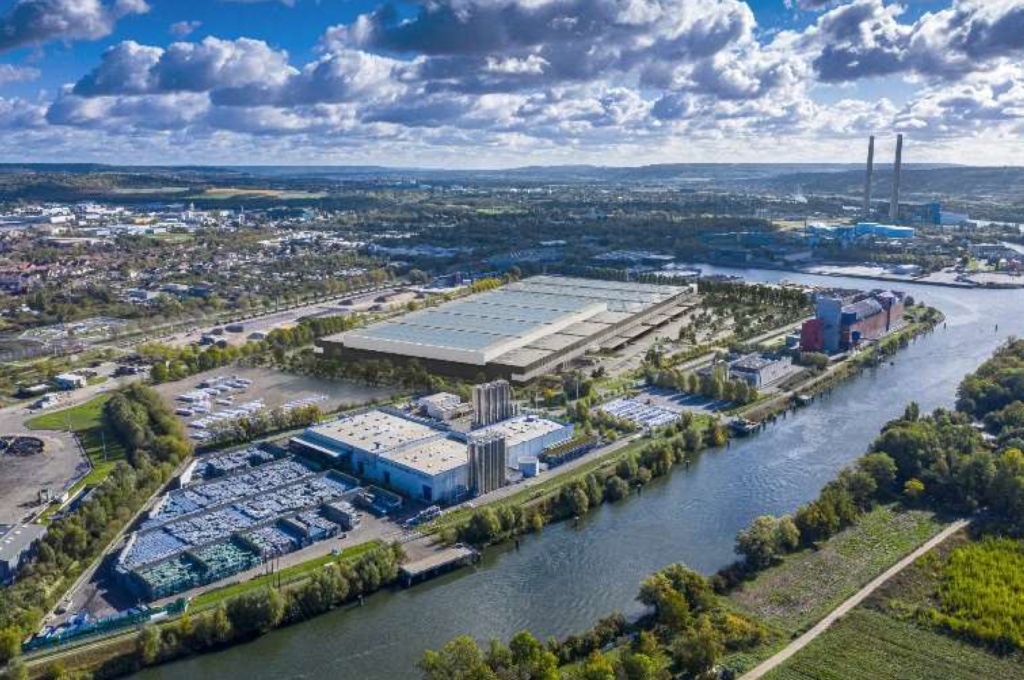 IKEA France, the winner of a call for projects organised by Haropa-Ports of Paris, now has a 16 hectare site at the port of Limay-Porcheville that will allow it to set up a logistics warehouse at Limay. This new customer distribution centre will boost IKEA's growth, in addition to promoting its goal to develop its activity on the basis of sustainability.
The publicly-owned site, approximately 160,000 sq m in area, to which Haropa-Ports of Paris has title, will enable IKEA to develop a customer distribution centre with approximately 72,000 sq m of floor space. It will be ideally located in the west of Greater Paris, making it possible to restock Paris city centre shops and deliver products to IKEA customers making online orders or in-store purchases.
It will serve a huge area ranging from Greater Paris for the vast majority of deliveries to areas in western France. Entry into service is scheduled for 2026.
Taking advantage of the site's exceptionally favourable location, IKEA will develop a logistics project to include innovative solutions to meet its needs.
The warehouse also aims for environmental exemplarity. The goal is to obtain BREEAM certification to "Very Good" level, based on a design that optimises energy consumption, encouraging the use of environmentally-friendly building materials and the roof installation of over 28,000 sq m of solar PV panels. The project will also include an extensive landscaped area to guarantee protection and development of the surrounding ecosystem by replanting the site with 30,000 sq m of green space and around 100 trees.
The Limay site is strategic for the development of sustainable, multimodal logistics for IKEA given its proximity to the Seine and the A13 motorway. It will underpin the brand's goal to develop river-based deliveries for its customers. River delivery has numerous advantages for IKEA France. It provides access to the centre of Paris, avoiding urban congestion, thereby guaranteeing delivery lead-times.
It also offers an opportunity to deliver products to customers using zero-emission solutions, thanks to a combination of electric vehicles and river transport. Since September 2020, solutions have already been trialled from Gennevilliers warehouse in conjunction with Haropa-Ports of Paris.
Paris in particular and the Greater Paris area in general form a priority market for IKEA France. IKEA is developing an omnichannel strategy based on a balance between its physical and digital points of contact to meet its customers' needs. The creation of this new distribution centre will be essential for IKEA as a basis for the development of its business, especially for e-commerce, and to offer fast, reliable and sustainable deliveries to its customers.
According to Antoine Berbain, CEO of Haropa-Ports of Paris: "The signing of this agreement is symbolic in two ways. it confirms not only the attractiveness of the port logistics offer for Greater Paris, but also the economic relevance of river distribution logistics for the Grand Paris project. Looking at the Seine Axis as a whole, the installation of a brand as prestigious as IKEA at Limay port will contribute to a rebalancing of logistics towards the west of Greater Paris and the development of multimodality.
"It is with pleasure that we note the trust placed in us by IKEA in developing this ambitious and ground-breaking project."
Emma Recco, IKEA business development & strategy manager, says: "I am very proud to sign today the agreement with Haropa-Ports of Paris for the creation of this warehouse in Limay. We are taking forward a high-quality partnership, engaged and committed for the long term, which will be a core asset for the innovative projects we wish to promote.
"IKEA France has already committed itself to providing deliveries to 100% of its Paris customers using a zero-emission solution by the end of 2021, and everywhere in France by 2025. This innovative warehouse will allow us to reconcile over the long term the development of our business, and e-commerce in particular, with our goal of sustainable logistics."