IDI Gazeley to Deliver 21m-High Warehouse at Milton Keynes
19th July 2017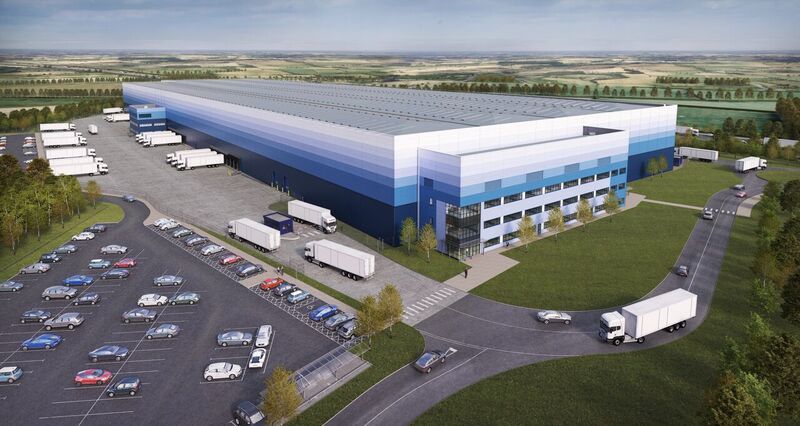 IDI Gazeley, a leading investor and developer of logistics warehouses and distribution parks, has begun construction on a new 574,000 sq ft warehouse at its logistics hub, Magna Park, Milton Keynes. Delivery is expected by the end of the year.
The new building, which will target leading logistics, distribution and ecommerce companies, will have state of the art sustainability features including LED lighting, DESG partitions, solar thermal heating and rainwater harvesting. The development, named 'Altitude', will be 21 metres high on completion.
The building will provide optimised natural light, and power charging stations for electric vehicles, using energy from Solar panels and battery packs, will allow potential customers to reduce emissions in their supply chains.
Magna Park, Milton Keynes is strategically located between J13 and J14 of the M1, putting the site within a 4.5-hour HGV drive of 45.8 million people in the UK. The site also benefits from a strong labour force, with 264,529 working age people within a 30-minute drive.
The hub is home to some of the largest brands in the UK, including John Lewis, Waitrose and River Island.
Alex Verbeek, Senior Vice President & Managing Director UK, IDI Gazeley, commented: "This asset will undoubtedly attract strong interest from potential occupiers not only because of its great location and supply of labour but also because of its unrivalled sustainability credentials. Energy efficiency is fundamental to our design process and this development goes far beyond what is required from building regulations in terms of sustainability. We believe that this approach will make an extremely positive contribution to the local environment. We very much look forward to proposing this ground-breaking warehouse to potential customers."