Huge Growth in European Urban Logistics Space Needed, Says Report
19th October 2017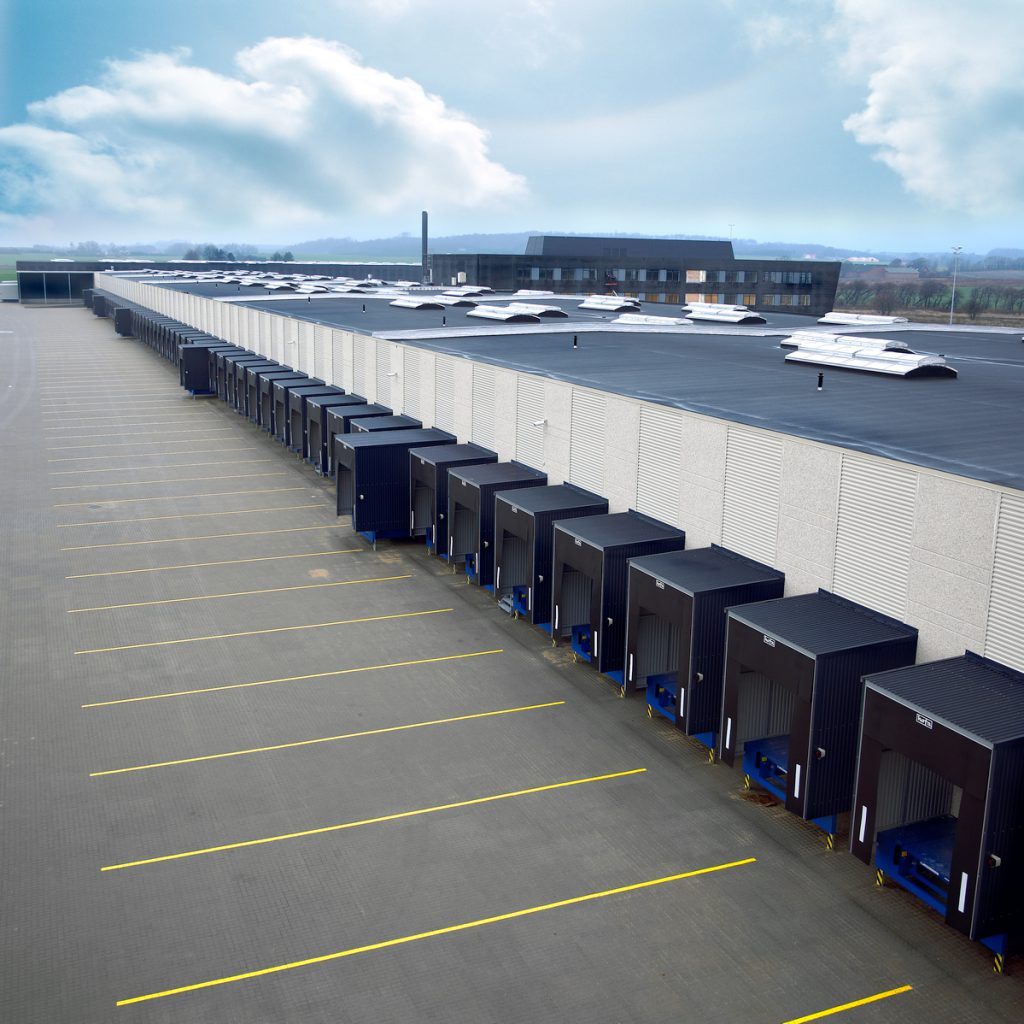 A huge increase in urban logistics property space is required across key centres across Europe in the next few years to meet the exponential growth of eCommerce and the resultant need for last mile delivery in cities, according to a new research report. It highlights London as the top e-commerce market in Europe and predicts strong growth for Germany as well as the cities of Madrid and Barcelona. While still a small market, Warsaw is also singled out for high growth.
The Urban Logistics report uses Cushman & Wakefield's 'Urban Space Model' – developed in partnership with P3 Logistic Parks – to quantify total urban logistics space requirements in Europe's top eCommerce markets based on current and future online sales volumes.
This new property sub-sector, from which the report takes its name, has emerged to meet the rapid growth in parcel deliveries. The 'Urban Space Model' expects delivery volumes across Europe to increase by a further 69% by 2021, with variations by market impacting space required. Its methodology includes a number of inputs and assumptions based on actual urban logistics practices and current online transactional data.
In terms of population and buying power, London is the largest and most mature eCommerce market in Europe with a current urban logistics space requirement of 870,000 sq m. This total is expected to exceed 1.2 million sq m in 2021, an increase of 42%.
After the UK, Germany is the next key eCommerce market in Europe, in part due to its multiple major cities, and its head start in online shopping relative to the rest of the continent. Required space across German markets is expected to increase by 77%, although the 370,000 sq m requirement in its largest market, Berlin, will still be less than a third of London's requirement in 2021.
Less mature eCommerce markets on the Continent will benefit from strong online sales growth which will fuel increasing levels of demand for space by 2021. Requirements are set to expand most in percentage terms in Spain, with Madrid and Barcelona increasing by 102% to 360,000 sq m and 167,000 sq m respectively. Urban logistics space requirements in Warsaw, a relatively small market that has outperformed growth estimates in eCommerce volumes over the past couple of years, are expected to expand by 90% from only 43,000 sq m to 82,000 sq m by 2021.
The report also shows that the cost of urban deliveries is high, up to 50% of total supply chain costs in Europe, totaling €70billion and expected to grow 7-10% over the next five years. Currently, real estate solutions are situated on the outskirts and unable to enter cities due to competing higher-value land uses and city stakeholders' opposition to logistics.
Lisa Graham, Head of EMEA Logistics Research & Insight, Cushman & Wakefield, said: "As more of us do our shopping online, it's vital that our large cities have the capability to handle the increase in parcel capacity across Europe. Our Urban Space Model shows that substantial growth is expected across the board. The fact that a 42% rise in the UK is the smallest increase speaks volumes for the direction the market is heading."