Hines acquires six Dutch logistics assets
16th December 2022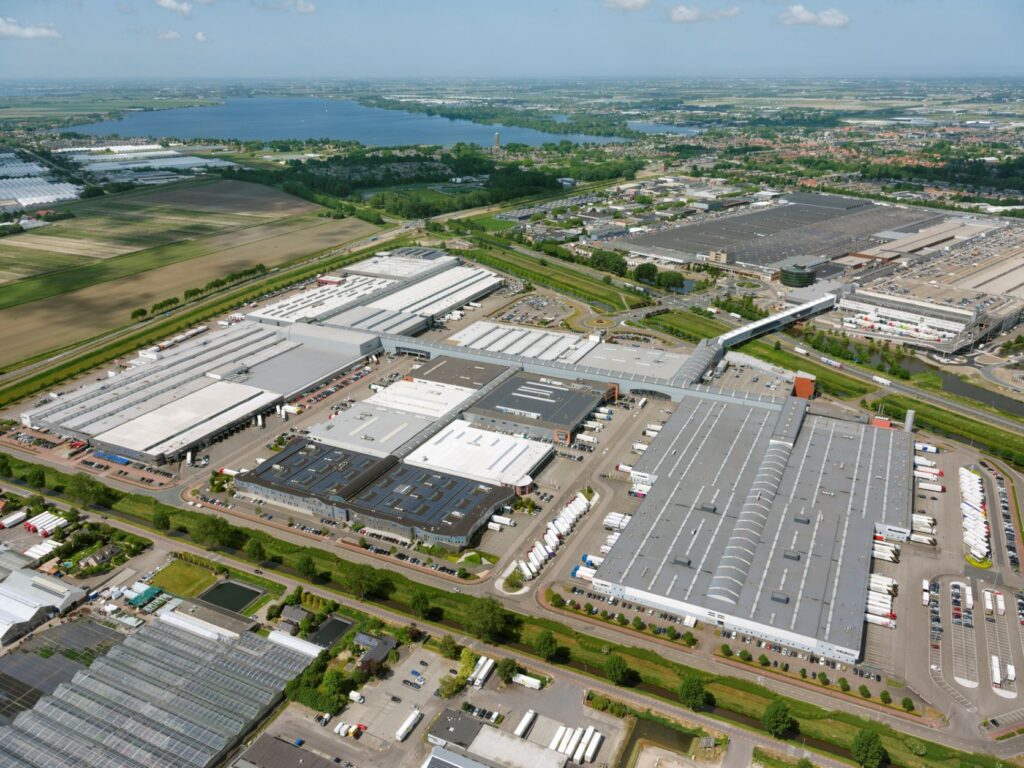 Hines, the global real estate investment, development, and property manager, has advised its Hines European Core Fund (HECF) on the acquisition of six fully occupied logistics assets in the Randstad area in Aalsmeer, Honselersdijk and Rijnsburg in The Netherlands.
The business parks, on which the assets are located, are majority owned and managed by Royal FloraHolland (RFH), the world's largest floricultural marketplace and a major contributor to The Netherlands' world-renowned role within the flower industry. In 2021, the value of The Netherlands' flower and plant import and export market reached €7.3bn, with a further €865m of flowers imported and distributed through business parks such as those operated by RFH.
The acquired buildings, spanning 92,000 sq m, are fully leased to six occupiers operating within The Netherlands' floricultural trade market, each on a long-term lease. The properties are in the heart of the densely populated Randstad area, the economic heartland of The Netherlands, which accounts for a significant proportion of the country's GDP and has a population of over 8.4m. The assets are clustered near the three major Dutch flower auction sites, giving occupiers excellent access to high concentrations of wholesale and retail flower vendors and purchasers.
Hines builds on investment
Andy Smith, managing director and country head – The Netherlands at Hines, commented: "The portfolio aggregation of these fully leased properties builds on our investment, development and management platform in Dutch logistics. The agricultural and floricultural logistics market is undergoing substantial consolidation, transformation and modernisation while remaining among the most resilient segments of a turbulent economy.
"We are proud to support our tenants in their continued success and we look forward to maintaining and improving the quality of these business critical assets through long term value creation via our property management initiatives."
Simone Pozzato, managing director and HECF fund manager, added: "Our European core-fund,  HECF, completed the first phase of its aggregation of six fully occupied last-mile logistics assets in the highly sought-after Randstad area in The Netherlands, via four off-market and one direct market acquisitions, achieving a considerable portfolio size, at an attractive entry yield.
"Our ability to source and aggregate opportunities off market through our strong local teams has enabled us to decisively spot value and quickly close in prime occupier locations. To add further value on behalf of our investors, we will also seek to provide property management services and implement strategic ESG improvements aiming to reduce carbon emissions and increase efficiency."
In 2022, Hines has completed €797m of logistics transactions across Europe, in markets including Czech Republic, France, Germany, Italy, Poland, The UK and The Netherlands. Hines' European logistics AUM now stands at €3bn.