Hamburg in Decline as Logistics Hub, Claims Property Report
14th January 2020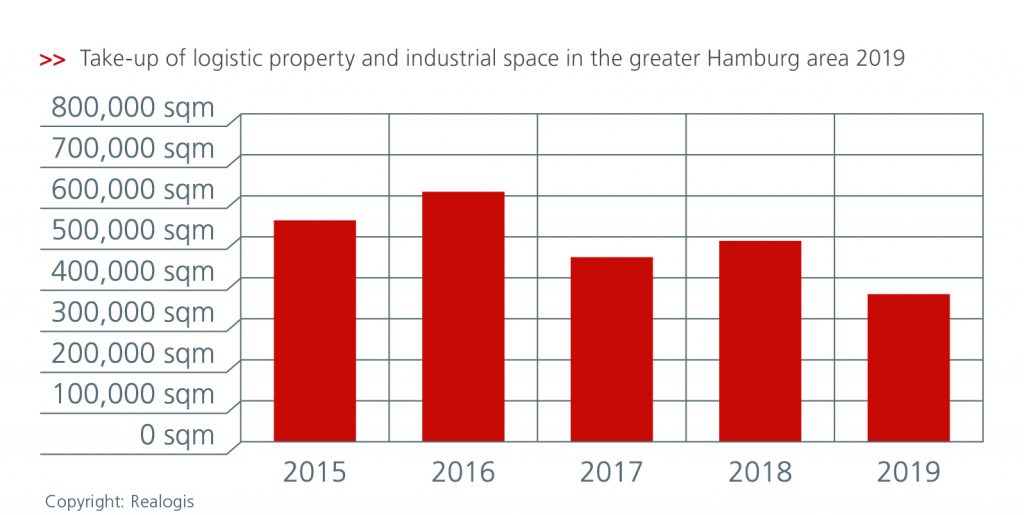 German property consulting company for logistics and industry Realogis says that Hamburg is in decline as a logistics centre, driven by space constraints.
"Our start-of-year forecast sadly proved correct," comments Jörg Lojewski, Managing Director of Realogis Immobilien Hamburg GmbH, about the company's latest report. "Space totalling 360,000 sqm was taken up by all market participants in the logistics location of Hamburg between January and December 2019. Consequently, this logistics region, which boasts one of the most attractive infrastructures in Germany, declined by 27% year-on-year (2018: 490,000 sqm). As well as being the weakest take-up result in five years, this figure was also 27% below the five-year average of 490,000 sqm.
"The industry and logistics sectors have not declined in Hamburg. On the contrary, we have seen consistently strong demand, while the world's highest-performing port and the logistics sector continue to be major employers. By contrast, the shortage of available space – particularly for larger units of 10,000 sqm or more in the southern metropolitan region – had a significant impact. These properties are hugely important to a functioning economy and the efficient distribution of commodities as part of the flow of goods."
But there is also positive demand for older logistics space with a high level of third-party use near the centre – and this means areas of Germany's largest seaport as well as Billbrook, a district well equipped for trade and industry.
The shortage of space in the attractive north German hub is also apparent from the ranking of concluded leases: the conclusion of just one lease with a space volume greater than 10,000 sqm was registered in the last twelve months.
The lack of resources, claims Realogis, means that users are securing logistics space in Hamburg through long-term lease extensions, not least on account of the strong order situation and the well-developed connections to outlying areas with close links between the location and Europe.