Gray & Adams delivers on a tall order for a short trailer
18th August 2015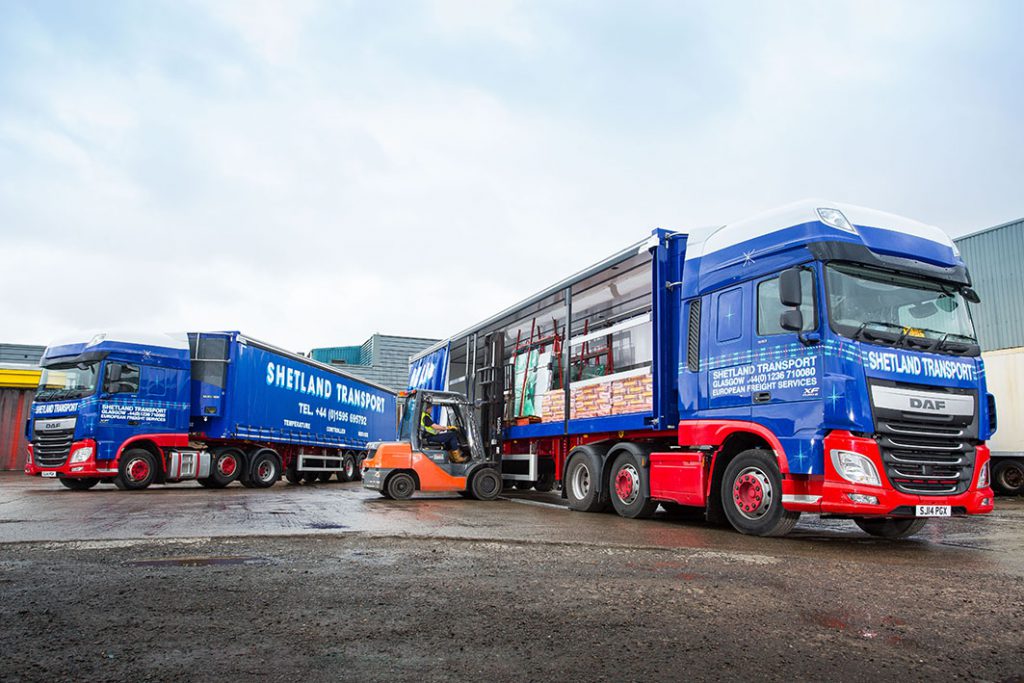 The UK's number one manufacturer of refrigerated road transport equipment will unveil a ground-breaking lifting-deck urban semi-trailer at the industry's premier showcase event next month.
The 11m tri-axle trailer is being presented by Gray & Adams at the Temperature-Controlled Storage & Distribution Show, which takes place at the Peterborough Arena from 16-17 September.
It has been specially built to service a Morrisons store in Norfolk with restricted access. The extra carrying capacity offered by the second deck will allow the retailer to eliminate one delivery per day, saving the fuel and associated costs of a 250-mile round trip, as well as reducing carbon emissions.
Underlining the increasing popularity of shorter semi-trailers for urban distribution, visitors to the Gray & Adams stand (no D28) will also be able to see a 10.5m single-deck variant with command steer axle, ThermoKing Spectrum multi-temperature refrigeration and Dhollandia power closure tail-lift, in Iceland livery.
Positioned at the entrance to the Arena, meanwhile, will be two more pieces of equipment built by Gray & Adams:

A 13.6m single-deck reefer in the colours of Peterborough-based Chiltern Cold Storage – the high-profile operator is a committed user of Gray & Adams equipment, and
A multi-temperature insulated box body mounted on an 18-tonne chassis, with full-width transverse bulkhead with personnel door, and retractable Dhollandia platform tail-lift, as supplied to Enterprise Flex-E-Rent.
Gray & Adams General Sales Manager Andrew Brown confirms: "The TCS&D Show is the most important event of the year for our industry, and we're taking the opportunity once again to demonstrate our ability to design and build products that are perfectly tailored to meet the specific requirements of our customers.
"We've seen strong demand over the last 12 months from operators commissioning urban trailers for high street deliveries and given the flexibility and efficiencies that short trailers offer, there's every reason to expect the growth to continue. Gray & Adams leads the market in this segment, not least because our production capabilities mean we are best-placed to manufacture equipment which is invariably highly bespoke."

Morrisons operates more than 100 Gray & Adams lifting deck trailers at standard 13.6m length, but the unit being shown in Peterborough is its first short version.
Finished in Morrisons' latest yellow 'skin' livery, it is equipped with a Carrier Vector 1950 single-temperature refrigeration system, new light weight but robust glass-fibre reinforced plastic (GFRP) ECO Air tanks by BPW, and Gray & Adams' latest-generation panel cappings. These are more aerodynamically profiled than its previous, standard one-piece cappings, so help to reduce fuel consumption as well as giving the trailer or rigid vehicle a more modern, streamlined appearance.
The new trailer will enter service immediately after the show, and make daily runs from the retailer's regional distribution centre at Latimer Park, Kettering, to its store in Gorleston, Great Yarmouth, 125 miles away.
Morrisons Head of Engineering John Ward explains: "Access to this location is severely restricted. It's on a busy road so we can't reverse out and there isn't enough room in the yard to turn round a tractor and 13.6m trailer.
"We've therefore been serving this store with four deliveries per day by single-deck urban trailers. The introduction of the new twin-deck version will allow us to take one of those vehicles off the road completely.
"We project that through fuel savings we'll recoup the extra cost of the lifting deck in just nine months, while this radical new trailer will also help to improve our environmental profile."

Gray & Adams pioneered the development of lifting deck technology and it sent an engineer to visit the Gorleston store with John Ward and measure up, before designing and building the trailer to meet the exact requirements of the operation.

"The Gray & Adams team have been typically professional in their approach to this project, demonstrating the reassuring attention to detail that we've come to expect," adds Mr Ward.
The Morrisions fleet also includes more than 100 single- and dual-temperature semi-trailers at maximum, 15.65m length. Each is capable of carrying 30 pallets, four more than a standard 13.6m version.