Goodman Acquires 40-Acre Leicester Site For Logistics Development
7th February 2017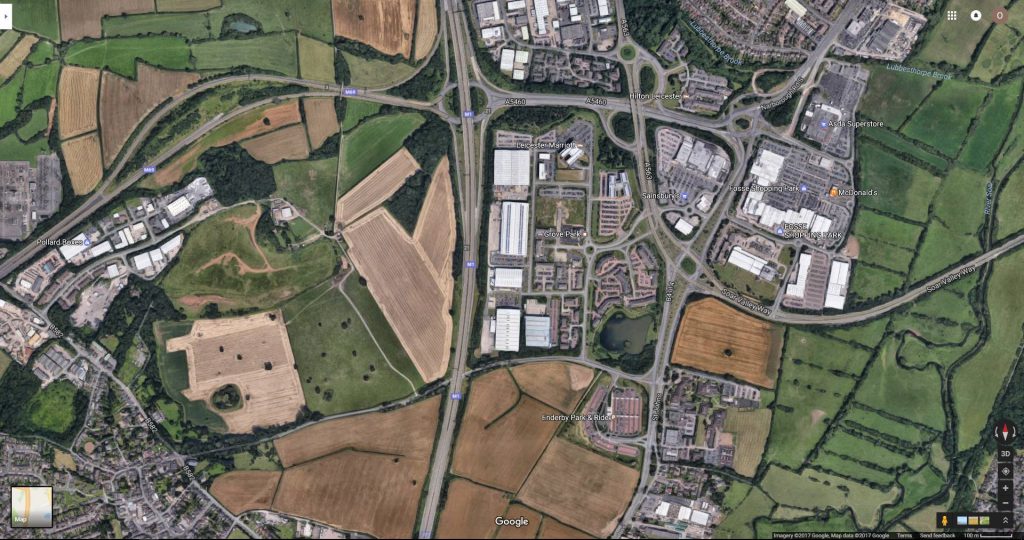 Industrial property manager Goodman has in partnership with Wilson Bowden announced the acquisition of 40 acres of prime employment land in the East Midlands (UK).
The site, known as Leicester Commercial Park can accommodate up to 440,000 sq ft of Grade A industrial and distribution space and is situated immediately adjacent to the M1 and M69 intersection in one of the UK's most popular and sought after locations for logistics.
The development has been acquired by the Goodman UK Logistics Partnership (GUKP), an investment vehicle set up in 2015 for all logistics assets developed and sourced by Goodman. Since the launch, GUKP has completed close to 1,000,000 sq ft of warehouse distribution space with recognised customers including Allport Cargo Services (130,000 sq ft) and Clipper Logistics (304,000 sq ft) and has developed a secured development pipeline of £300m.
Leicester Commercial Park offers one of the UK's most sought after, strategic locations for logistics positioned directly in the heart of the logistics golden triangle. The development provides unrivalled access directly onto M1/M69 intersection and is ideally suited for distribution and logistics operations and opportunities throughout the East and West Midlands and wider UK motorway network.
Nick Richardson, Managing Director of Wilson Bowden commented: "Following the recent success at Interlink 130, which saw the development of a 130,000 sq ft warehouse/distribution with Goodman and subsequent letting to Allport Cargo Services, we now look forward to once again partnering to develop this prime East Midlands site at Leicester Commercial Park.
Sites like this are few and far between throughout the UK, let alone within the much sought after logistics golden triangle. We are therefore confident that this site will attract significant interest from local and national occupiers who want to secure high specification warehouse accommodation in a prime location."