Gazeley Completes New Hamburg Facility for Amazon
24th October 2017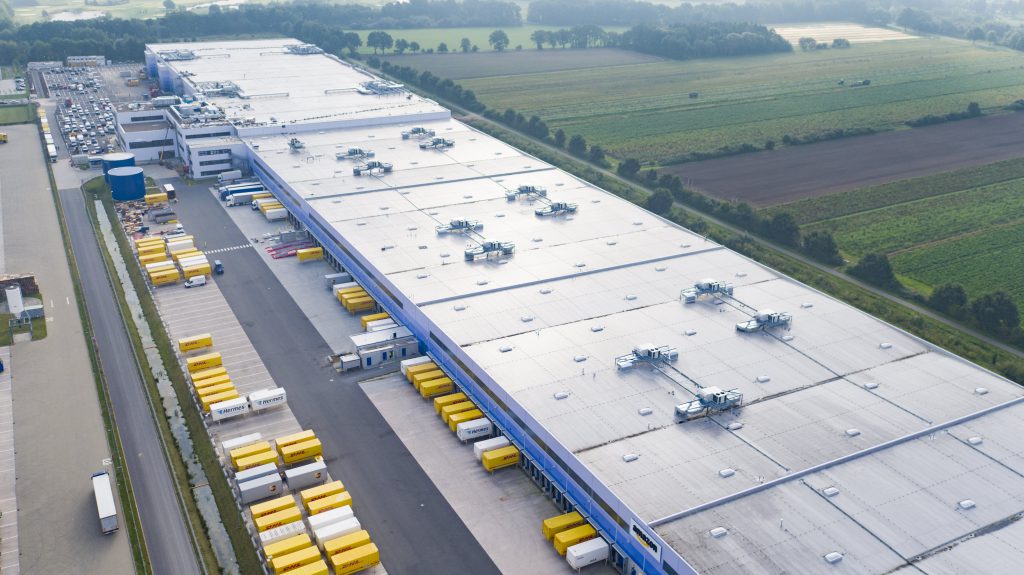 Logistics property developer Gazeley has completed a new 130,000 SQ M logistics facility in the Hamburg area for Amazon.
The warehouse has been developed at Hamburg Logistics Park in the greater Hamburg area. The customer will be using the space as a base for distribution across Northern Europe.
The site is located near both the Port of Hamburg and Hamburg Airport as well as having excellent access to the Northern Germany metropolitan areas of Bremen, Hanover, Hamburg and Wolfsburg, ideally meeting the customers' requirement for a logistics center in the Hamburg area.
The new building is equipped with a range of innovative features and technology, including a virtual firewall with additional sprinkler heads to ensure a seamless implementation of conveyor and robotics systems. The warehouse is fitted with LED lighting, guaranteeing low energy consumption and optimised operating costs.
Gazeley says it was able to accelerate building construction on the 32-acre site to deliver Phase 1 within six months and Phase 2 by September 2017, in line with the customer's requirements.