Garbe develops logistics centre near Jena
10th August 2022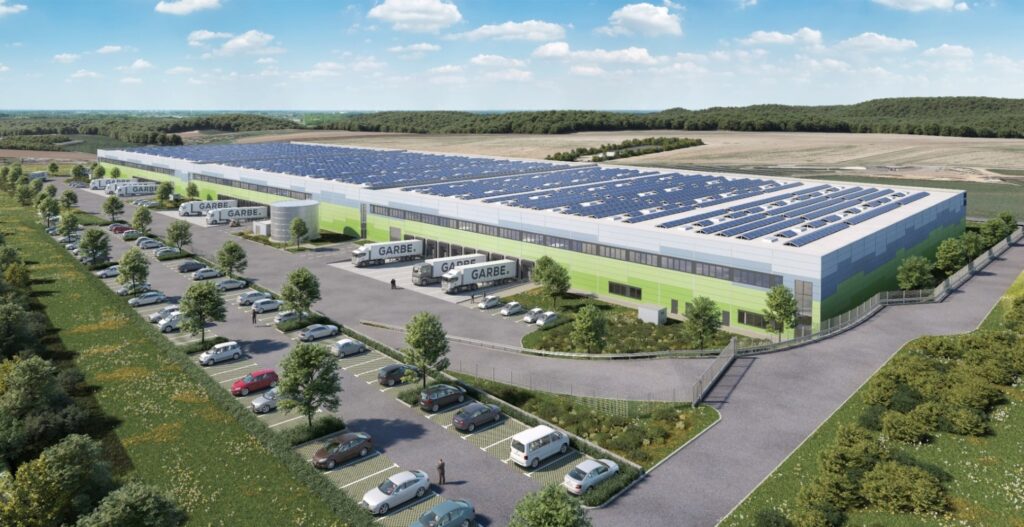 Garbe Industrial Real Estate GmbH is continuing its expansion course. In Bollberg near Jena (Thuringia, DE), the Hamburg-based real estate developer will build a logistics centre with a total area of 35,500 sq m on a 65,000 sq m site. Construction is scheduled to start in December 2022, with an investment of around €48m.
The property is located in the industrial park of Bollberg, a district of Stadtroda (Saale-Holzland district) in Thuringia. "A location for a logistics centre could hardly be better," emphasises Adrian Zellner, Member of the Executive Board at Garbe Industrial Real Estate. The Hermsdorfer Kreuz interchange, which connects the A4 Bad Hersfeld−Dresden motorway with the A9 Berlin−Munich, is seven kilometres away. Both motorways are among the most important north-south and west-east axes in Germany. The A4 runs virtually within sight of the business park. The Stadtroda junction is easily reached after a one kilometre ride without having to pass through the town.
Proximity to Jena also played a role in the property purchase: "The city has made a name for itself as a high-tech location. Both international corporations and small and medium-sized companies are represented in Jena," says Zellner. "Demand for developed land is correspondingly high. That's why we decided to develop the logistics centre with a view to the future."
A multi-user logistics centre with a hall area of 31,500 sq m is planned. The hall will be designed so that it can be divided into units of around 10,000 sq m or more. In addition, there will be 1,400 sq m for offices and social rooms as well as 2,500 sq m of mezzanine space. The new unit will be equipped with 30 dock levellers and three ground-level gates. Parking spaces for 117 cars and four trucks will be provided outside.
Garbe Industrial Real Estate is developing the property together with Terrae Immobiliengesellschaft mbH. A major focus of the construction is the consideration of numerous sustainability standards. Benchmark is the fulfilment of the Efficiency House Class 55 standards of the Kreditanstalt für Wiederaufbau / Reconstruction Loan Corporation (Kfw). For an example, a photovoltaic system will be installed on the roof to generate renewable energy. Garbe Industrial Real Estate is aiming for the property to be certified according to the gold standard of the German Sustainable Building Council.
Talks with potential tenants are already underway. "There is a lot of interest. That's why we expect full occupancy during the construction period," says Zellner. The property is scheduled for completion in December 2023.