French Sustainable Warehouse Portfolio Acquired
7th November 2023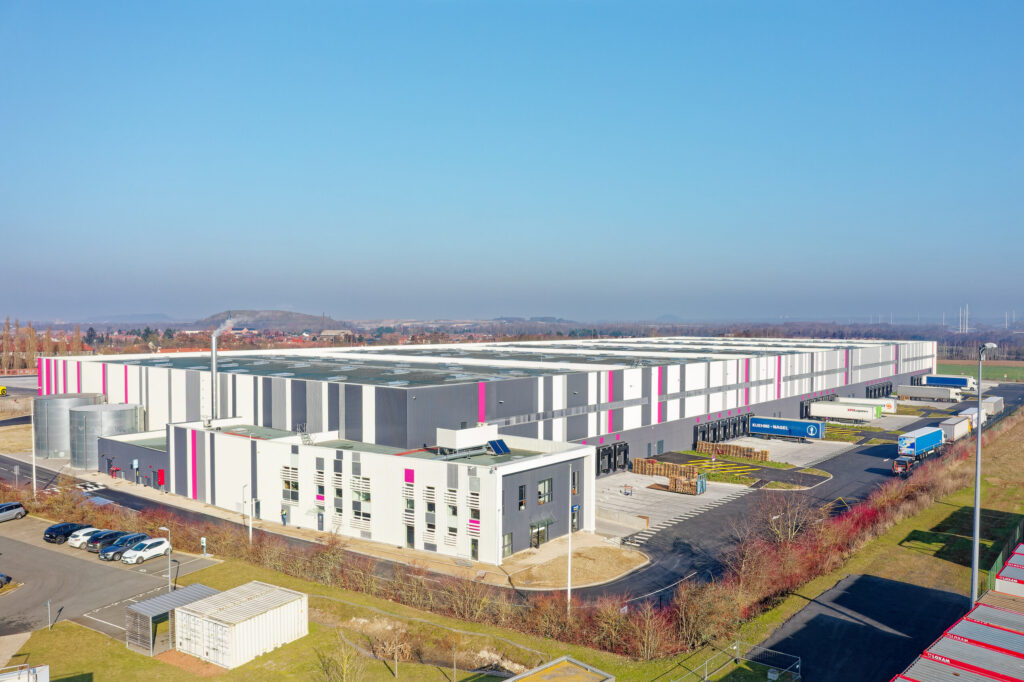 AXA IM Alts, a global leader in alternative investments with over €185 billion of assets under management, announces that it has signed a preliminary contract to acquire, on behalf of clients, six Grade-A logistics properties in France, from a Joint Venture owned by CBRE Investment Management and Virtuo Industrial Property.
The c. 190,000 sqm portfolio comprises five completed properties, ranging from c. 20,000 sqm to c. 43,000 sqm, all constructed since 2020. They are 100% occupied by a mix of domestic and international businesses across manufacturing, distribution and 4PL sectors*. Construction of a sixth, c. 37,000 sqm warehouse, in the North of France, will complete by the end of this year.
In line with AXA IM Alts' global sustainability approach, the completed assets have been built by Virtuo Industrial Property with the aim of achieving a very high ESG standard, having utilised 100% LED lights. The three Southern assets feature solar PV rooftop panels, exclusively dedicated to tenants' auto consumption. All the properties are located in strong macro locations in the major logistics markets of Lille, Lyon and Provence-Alpes-Côte d'Azur.
This transaction will further extend AXA IM Alts' exposure to the French logistics market, where vacancy in many markets remains at or near historic lows[2]. Once completed, the acquisition will bring AXA IM Alts global direct equity logistics platform to over 7.5 million sqm across 14 countries, representing a total value of c. €11 billion in assets under management globally[3].
AXA IM Alts retains its long-term conviction for high-quality logistics assets in strategic locations, as supported by strong leasing dynamics and favourable supply/ demand metrics driven by shifts in worldwide consumption habits.
Louis Leveillé-Nizerolle, Head of Transactions France, at AXA IM Alts comments: "This is an excellent opportunity to further our exposure to one of our leading conviction sectors through the acquisition of a high-quality portfolio. Demand for modern warehouse and distribution space offering strong ESG credentials continues to strengthen, driven by the growth of e-commerce, multi-channel retail and ongoing supply chain reconfiguration. Furthermore, occupiers are increasingly seeking the most sustainable space to align with their own corporate obligations. This portfolio provides an attractive mix of secured income coupled with interesting leasing opportunities which will enable us to drive value for our clients over the longer term."