Fast Planning Decision Made for Speculative DIRFT Facility
6th November 2018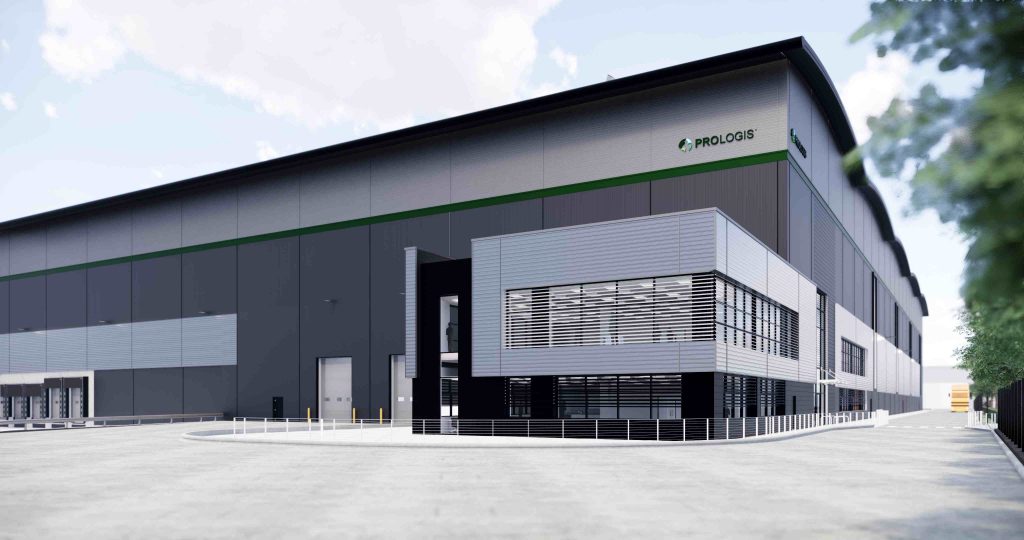 Prologis has won permission – in just 8 weeks – for  a 535,000 square foot industrial logistics building at its DIRFT facility, at junction 18 of the M1 motorway in Northamptonshire (UK).
The expansion at DIRFT was authorised via a Development Consent Order (DCO), a special kind of consent for major infrastructure projects in England and Wales. The level of detail contained within the initial submission and consultation helped to bring about a quick decision and will help secure further investment on the logistics park.
"The DCO planning process at DIRFT means we can give certainty to any customers looking for a bespoke logistics building within a short timeframe," said Phil Oakley, Market Officer in the Leasing & Development Team at Prologis UK and an advocate of rail-served logistics. "Working in partnership with Daventry District Council we have now reduced the time taken to bring forward a bespoke building from a typical 13 weeks for planning approval to just 8 weeks at DIRFT."
Already home to brands including Tesco, Eddie Stobart, Sainsburys and Arcadia, 95% of the British population can be reached within a 4.5-hour drive of DIRFT. As a rail terminal DIRFT also benefits from excellent nationwide connectivity thanks to its location on the central section of the West Coast Main Line. This route stretches from Greater London to Edinburgh, linking the Midlands and the North West. A direct route to the Channel Tunnel extends the network to France and the rest of Mainland Europe.