European Urban Logistics and UK Rental Growth Drive SEGRO Performance
19th October 2017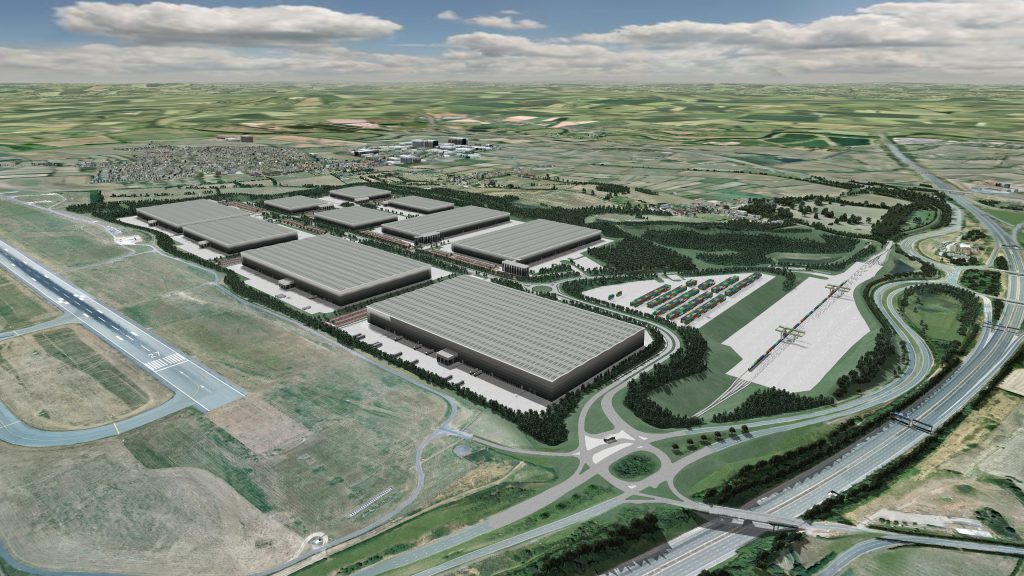 Logistics property specialist SEGRO has released its latest trading update this morning. The full release is as follows below:
SEGRO plc ("SEGRO" or the "Group") today publishes a trading update for the period from 1 July 2017 to 18 October 20171.
David Sleath, Chief Executive, said:
"The positive momentum in SEGRO's business has continued, driving increased rental income across both existing and new space. During the third quarter, we have completed new big box distribution warehouses for Yoox Net a Porter and Amazon in Italy, and a new urban parcel distribution warehouse for Fedex/TNT in Paris, reflecting demand related to e-commerce which continues to be an important component of our business.
"Investor appetite for prime warehouse assets remains strong, attracted by the structural drivers of occupier demand, limited supply and the prospect of rental growth particularly in the UK and in urban warehousing in Continental Europe.
"These trends in occupier and investor demand provide a supportive backdrop for SEGRO's performance for the remainder of 2017 and into 2018."
Positive leasing momentum driven by robust occupier market
• We contracted £8.8 million of new headline rent2 during the third quarter, including £3.8 million in rent from existing space. Total contracted headline rent for the nine months to 30 September 2017 was £36.4 million, 3 per cent ahead of a very strong prior year comparator.
• We completed 313,000 sq m of fully let developments which will generate £12 million of headline rent, the largest of which was a 156,000 sq m fulfilment centre for Amazon in Rome.
• Strong lettings of existing space and development completions in the third quarter have contributed to an improvement in the vacancy rate to 4.1 per cent (30 June 2017: 5.5 per cent). In particular, we have let the final speculatively developed warehouses at Rugby Gateway in the Midlands and Navigation Park in Enfield to DHL, meaning both estates are now fully let. In addition, we have let one of the two remaining warehouses at Origin in West London to Amazon. These three transactions added £2.4 million of headline rent.
• We have continued to capture reversionary potential from our UK portfolio, with new headline rents on review and renewal approximately 15 per cent higher in the UK and 1.5 per cent lower in Continental Europe in the nine months to 30 September 2017.
Significant investment activity focused on delivering profitable and low risk developments
• We signed new, unconditional pre-let agreements totalling £1.3 million of headline rent during the third quarter, including to retailer Leroy Merlin near the inland port of Gennevilliers, close to the centre of Paris.
• At 30 September 2017, 725,000 sq m of space was in the current development pipeline, equating to potential future headline rent of £41 million (30 June 2017: 920,400 sq m, £46 million). These projects are 54 per cent let or pre-let by rent, from 68 per cent at 30 June 2017, reflecting the completion of developments in the third quarter which were entirely pre-let. The current development pipeline is expected to generate a yield on total development cost of approximately 8 per cent. Developments capable of generating £14 million of headline rent are expected to complete in the fourth quarter, of which £9 million has been secured. We are on course to invest in excess of £350 million in our development pipeline in 2017.
• During the third quarter, we invested £17 million in four land acquisitions for future development in the UK, Italy and Spain, two of which are already subject to pre-let agreement.
Enduring investor demand for high quality warehousing continues to strengthen capital values 
• The CBRE Monthly Index reported a 3.1 per cent increase in UK industrial property capital values for the third quarter (9.1 per cent increase for the first nine months of 2017). The strong investor demand for pan-European portfolios acquired in recent months provides evidence of the enduring appeal of the asset class across our markets.
• During the third quarter, we completed an asset swap in Continental Europe, selling a £34 million wholly-owned asset in Paris in exchange for a big box warehouse in Lyon which was acquired by the SELP joint venture for £36.2 million (SEGRO share: £18.1 million). We also sold a small industrial estate near Stansted airport, formerly held within the APP joint venture. Neither of the disposed assets was core to our business and acquiring the warehouse in Lyon is in line with our strategy of building scale in this important, and undersupplied, logistics hub in France.
Financing activity has improved the balance sheet by extending the maturity and has reduced the cost of debt
• On 11 October 2017, we completed the tender of £550 million of outstanding bonds at a cash cost of £677 million, and the new issue of £750 million of new 12 and 20 year bonds. The impact of these transactions increases the average maturity of Group debt by 3 years to 10.8 years, reduces the average cost of debt by around 0.5 per cent to approximately 2.5 per cent, thereby reducing our annualised interest cost by approximately £10 million. EPRA NAV will be approximately £127 million (13 pence) lower.
• Net debt (including our share of debt in joint ventures) at 30 September 2017 was £2.3 billion (£2.5 billion when adjusted for the bond tender and issue; 30 June 2017: £2.1 billion).
• The look-through loan to value (LTV) ratio at 30 September 2017 (based on asset values at 30 June 2017, adjusted for development expenditure, acquisitions and disposals) was 31 per cent (33 per cent when adjusted for the bond tender and issue).
The 2017 full year results will be published on Friday 16 February 2018.