EFAFLEX high-speed doors help optimise workflow
14th July 2021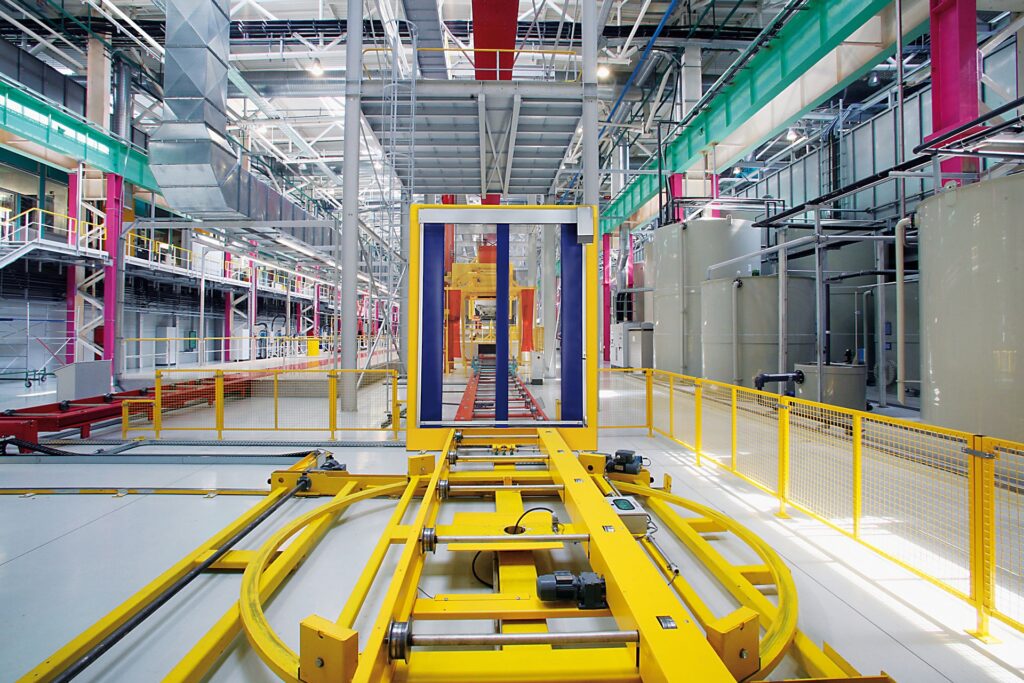 Facilitating fast and efficient movement of goods; minimising the risk of incidents; increasing workflow; automatic activation; creating a safe environment and protecting operatives around high- risk machinery… these are just some of the reasons EFAFLEX says it has become the partner of choice for customers operating within the processing or logistics sector.
How exactly can EFAFLEX help the processing & logistics industry? Take an aerial view of a warehouse or logistics facility. You might see loading bays where goods arrive and depart, production lines where produce is assembled or manufactured, and temperature or environmentally controlled areas where goods are stored in specific conditions. Add in machinery, operatives, and produce. This is an environment that is familiar to EFAFLEX.
At loading bays and docks where areas are exposed to the elements, fast-opening and -closing door speeds are essential. Internally between halls or different zones of production areas temperature control, or air purity may be your key consideration. Along conveyor lines, or around robotic or hazardous equipment, machine protection may be your concern.
Return to PPMA
EFAFLEX UK Limited returns to PPMA where three of its most popular high-speed doors used within the packing and processing sector will be in action. Darren Turrell, UK Managing Director, says: "Warehouse and logistics clients operate in an environment that continually expects shorter and shorter delivery lead times, while finding ways to improve and streamline processes, enhance operational performance and bottom line. It's a fact that the transportation and storage industry have more incidents involving workplace vehicles than any other sector.£
EFAFLEX will be showcasing its high-speed spiral featuring its EFA-THERM insulating laths, the EFA-STT turbo, and the fabric roll-up option.
Turrell continues: "There is nothing quite like seeing our high-speed doors in action. PPMA gives us this opportunity to meet with customers and discuss their specific requirements. Each order is manufactured bespoke to the customer requirements. Our high-speed doors are a premium brand, but when you factor in the whole-life cost savings, such as radically reduced energy costs due to their operating speeds and insulation properties, they are a cost-effective option.
"60% of our orders are from customers who have made this calculation and chosen to replace old roller shutters or overhead sectional doors because of the many benefits that an EFAFLEX door will offer.
Consider too that incidents not only can cause injuries to people, but they can result in unwanted costly downtime, which can have an unexpected knock-on effect that ripples throughout the processing facility.
Key features of EFAFLEX processing & logistics solutions:
A complete range of doors to suit every aspect of the facility
Internal roll up doors or exterior spiral and folding models available
Machine Protection solutions to add safety in higher risk areas
A range of activation methods to suit your needs
Selection of colours and finishes
See the EFAFLEX range of interior and exterior doors at PPMA stand J62, from 28 -30 September, NEC, Birmingham.