DPD Opens its Largest Purpose-Built Distribution Centre
20th September 2018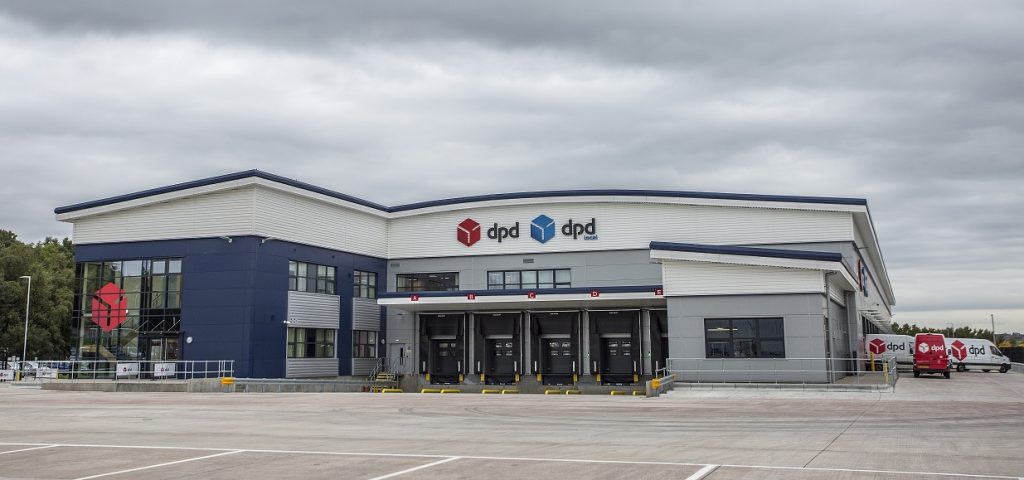 UK parcel delivery company DPD has opened its largest ever depot at EuroCentral, near Glasgow, creating 65 new jobs initially, with recruitment ongoing. The new 70,363 sq ft state-of-the-art Distribution Centre (DC) is 11 miles east of Glasgow, near junction 7 of the M8 motorway and was officially opened by the MP for Airdrie and Shotts, Neil Gray and DPD's CEO Dwain McDonald.
The facility, which is capable of processing over 45,000 parcels a day, is part of DPD's ongoing investment programme to expand network capacity and improve efficiency. It is DPD's 31st purpose-built new depot since 2012 and is in addition to DPD's two existing Glasgow depots at Cambuslang and Tannochside. The EuroCentral DC will enable DPD to further optimise delivery routes around Glasgow and the Central Belt, with 117 new routes introduced to improve efficiency and ensure the operation can handle the parcel volume growth predicted in the area through to 2025.
Recruitment has been underway for a number of months, and in total the site could create up to 200 new jobs when it is fully operational. The new jobs will be in a range of roles including drivers, operations and warehousing.
The investment in the new EuroCentral DC follows a period of sustained growth, with DPD experiencing double digit annual parcel volume increases for a number of years. The firm also recently reported a 40% year on year increase in weekend parcel volumes, while it claims the unique Your DPD app, which enables consumers to personalise their DPD experience, now has 3 million users in the UK.