Dock Houses – Are You Ignoring A Good Thing?
30th September 2015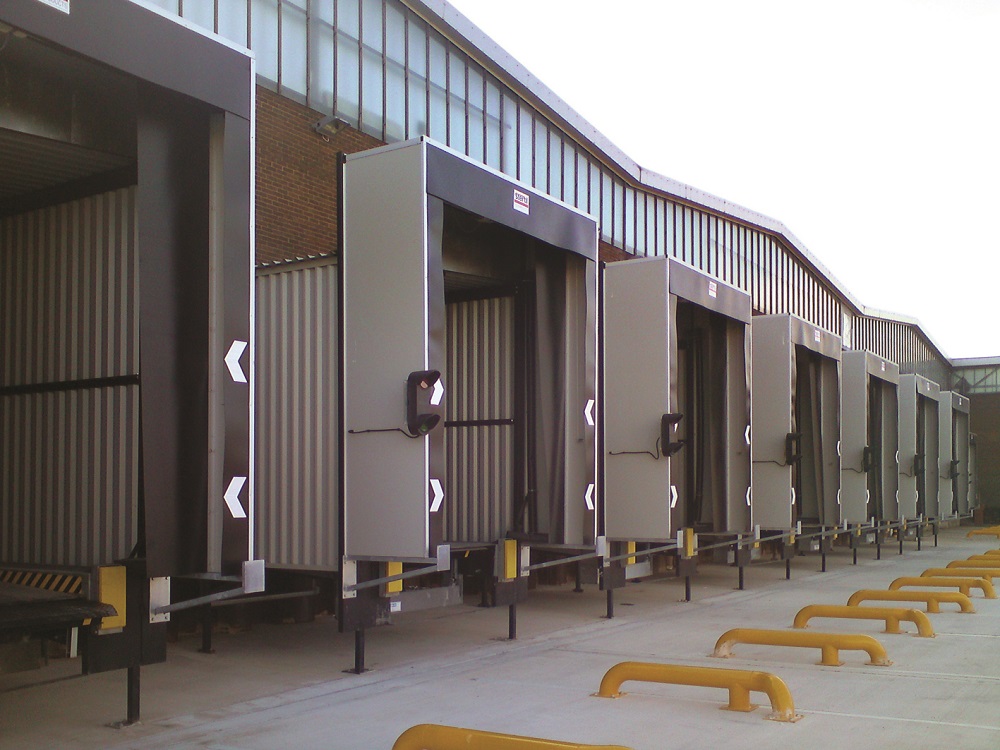 Dock houses – complete pods consisting of a dock leveller and dock shelter in one are used to maximise warehouse space, providing an additional area between the warehouse and the vehicles being loaded and unloaded. Situated on the outside of the warehouse walls, they allow the use of internal space to be maximised. It's also possible to build dock houses that can be moved around, creating 'portable' loading docks which can greatly improve flexibility in the operation. In short, they can be invaluable additions to warehouses or distribution centres.
Stertil Dock Products, one of the UK's leading suppliers of loading bay equipment, believes that dock houses are an underrated option that more logistics operations should consider. If properly designed, dock houses can be relatively light in structure whilst still being strong enough to cope with heavy loads.
Dock houses are generally manufactured from insulation panel with a minimum 40mm thickness (80mm is optional). They can, however, be covered in single-skin cladding for ambient buildings. Insulation panels are self-supporting and are extremely strong when fixed in position with deep 'U' channels. Roofs are usually made from a deep corrugated section, which is flashed and fitted with downpipes to take rain water down to the service yard level.
The dock shelter or dock pad fixing is organised within the structure and this is generally taken care of by galvanised folded sections fabricated into a frame. The door can be housed at the building line creating maximum insulation of the main warehouse when the door is closed. Alternatively, it can be housed within the dock house – either at the front or rear. However, it's important to remember that, if a sectional door is to be used, the dock house must be sufficiently high and long to take the door tracks.
Installation needs to be carefully considered. At many sites, the dock houses are entirely separate and independent of each other because it suits the programme for pouring the floor slab inside the warehouse. By contrast, they can be installed in multiple units if space between them is limited.
Stertil Dock Products' experience and expertise means that the company can build dock houses in virtually any shape or size incorporating a variety of cladding finishes. Visit www.stertil.co.uk for more information on the benefits of dock houses.