DCAM Secures 58,000 sqm Lidl Pre-Let At Roosendaal, Netherlands   
14th February 2017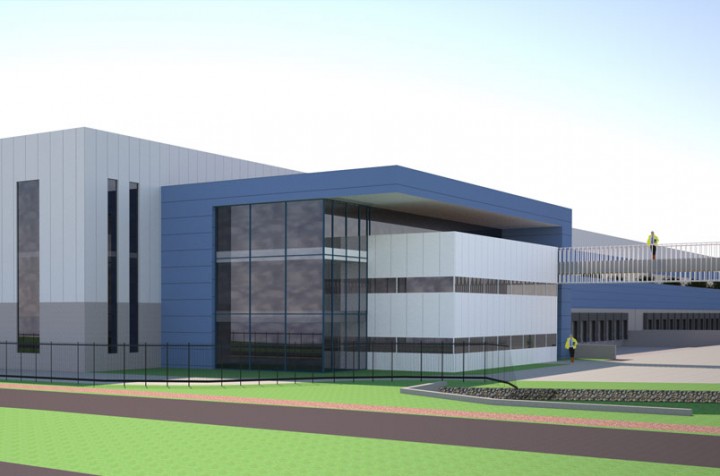 Delin Capital Asset Management, a pan-European distribution and logistics real estate investor and developer, has signed a 58,000 sqm (645,830 sq ft) pre-let at its Roosendaal development, with Lidl E-Commerce ("Lidl"), the global supermarket chain. This build to suit project is one of the larger being undertaken this year in North West Europe and demonstrates the ongoing demand for prime, high-quality logistics assets in the Netherlands, driven primarily by the opportunities presented by the continuing growth of e-commerce.
In addition to the pre-let, DCAM has committed to 150,000 sqm (1.6 million sq ft) of new logistics development projects across the Benelux region during 2017, with 100,000 sqm expected to be in construction by Q3 this year. This includes the speculative development of a 35,000 sqm warehouse at Amsterdam Park, one of Europe's largest Grade-A logistic parks, centrally located in the Port of Amsterdam, Europe's 4th largest port. It benefits from easy access to the A5 motorway, connecting the site to Amsterdam-Schiphol Airport within a 10 minutes' drive. Current tenants include GE, G-star and a number of other prominent pan-European retailers.
Lidl has entered into a long-term lease, with no breaks. The specifications for the e-fulfilment warehouse, agreed in partnership with Lidl, include 12.20-metre eaves, extensive truck and car parking facilities, an above average dock to door ratio and c. 5,000 sqm of office and social space. The building will achieve a BREAAM rating, to include state of the art thermal performance and a high efficiency power management system. Located in Borchwerf II Business Park, a multi-modal strategic location in the prime logistics hotspot of West Brabant, the development is just 2km from Roosendaal, which has a population of 77,000 and 60km from Rotterdam Port, Europe's largest deep-water port area.
Unibouw will be the general contractor responsible for delivering the warehouse, which is expected to be completed in spring 2018.
In addition to the current development activity in the Benelux region, DCAM is exploring a number of opportunities in the UK and Germany. The Company's current portfolio is valued in excess of €550 million, comprising 17 assets across 580,000 sqm and a broad range of tenants, with a specific focus on ecommerce retailers.
Ekaterina Avdonina, Managing Director of DCAM, commented: "Having started as a speculative project, our ability to agree exclusivity at Roosendaal just three months from securing the project, for what will be one of the largest projects of its type in Western Europe, is a strong endorsement of our capabilities.
"Occupier appetite for both pre-let and speculative warehouse development schemes is unabated, as demonstrated by the strength of a pipeline that should offer significant returns on investment, fulfilling what we forecast to be a significant gap in the market.
"As supply levels remain at record lows, demand for the highest-quality and state of the art big sheds is being driven by major retailers focusing their resources and capital on improving the end-to-end e-commerce offering. Our ambition is to become a leading player in this space and we are confident that with our existing pipeline and UK and German expansion plans, we are well placed to achieve this."