Cool TGW solution for Spanish grocery retailer
24th June 2015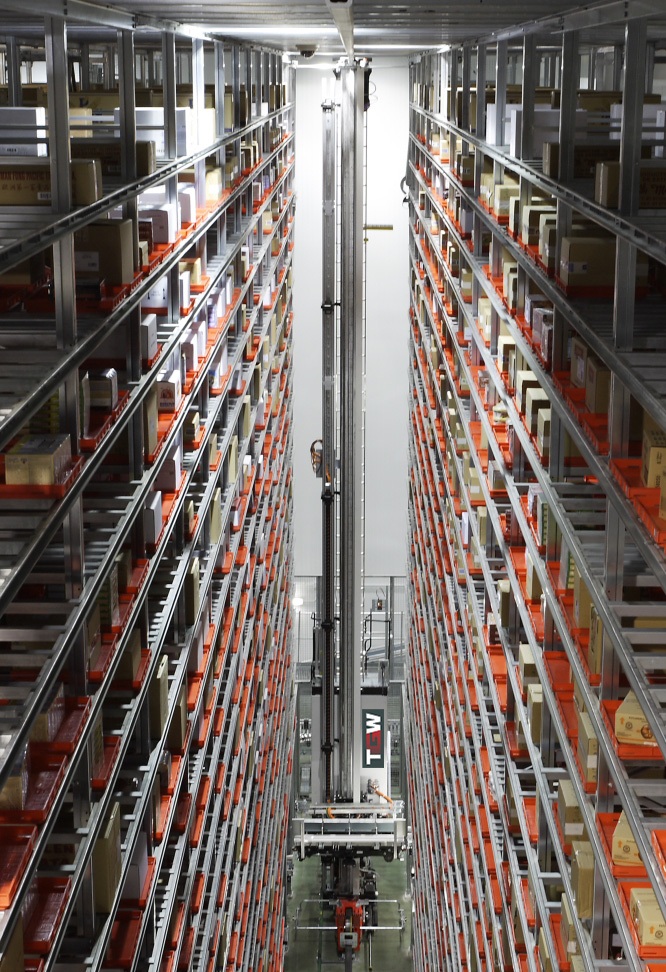 Automated warehouse solutions provider TGW has implemented a chilled logistics solution for Spanish grocery retailer, Ahorramas.
With a constant requirement for high quality, fresh products across its national network of supermarkets, Ahorramas turned to TGW to fit out its central distribution centre with an extensive automated logistics system for chilled and frozen food.
TGW designed and installed an automated mini-load warehouse and pallet warehouse for the frozen goods, which operate at temperatures of -23°C. The pallet warehouse is served by TGW Magnus AS/R machines, which can access pallets stored double deep across three aisles with 4,500 storage positions.
In the six-aisle mini-load warehouse TGW Mustang AS/R machines with Twister load handling devices that are made especially for direct carton handling, serve 41,450 storage positions. Here, cartons and trays are stored four times their depth. With a performance of 1,800 cartons in and 1,300 cartons out per hour, the required high performance is achieved.
In addition to the frozen products, chilled products are handled at temperatures of 3°C. In the chilled area there are 1,230 SKUs that go through a performance of 103,000 cartons per day with an optional upgrade to 137,000 cartons per day.
At four manual stations 860 cartons per hour are handled. There are two pallet lifts per picker so no time is lost during the pallet exchange. The store classification is done automatically via a 95 metre long TGW Natrix sorter with 19 exits.
After picking and sortation, roller containers are manually loaded with the fresh and frozen goods ready for transportation to Ahorramas supermarkets across the country.