JLL and Miebach Consulting Enter into Strategic Alliance
26th January 2021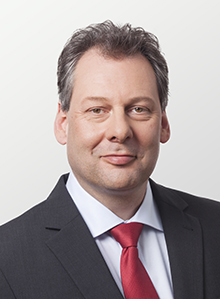 German-based international supply chain consulting and material flow engineering firm Miebach Consulting and global real estate professional services firm JLL announce that they have entered into a strategic business alliance. The alliance will integrate both firms' real estate, technology, sustainability supply chain and material flow expertise to deliver end-to-end strategy and execution services for clients in the logistics and production sector.
Miebach is one of the leading firms in supply chain consulting and material flow engineering with extensive experience in the design and implementation of state-of-the-art supply chains and logistic infrastructure. For the holistic supply chain optimization Miebach is using data analytics and digital twins in order to achieve best results and company goals. With over 24 offices around the world, Miebach develops strategies and executes solutions for supply chain structures, processes and facilities throughout the supply chain.
JLL and Miebach will deliver a holistic supply chain solution including the real estate financial element, offering customers and the market a joint value proposition helping them face the supply chain operational and financial challenges that have been exacerbated by Covid-19 pandemic. The alliance will also leverage technology to enable a data-driven decision-making process to pinpoint the right locations within the network and drive more flexible, efficient and customer-oriented supply chains. Companies will benefit from deeper insights of how factors such as automation, digitalisation, building specification and global network optimisation will shape the warehouse of the future.
The alliance comes at a time of heightened demand for supply chain services by businesses across the globe. Despite the reopening of many physical stores, the continued boom of e-commerce is putting supply chain management in the spotlight and accelerating the demand for logistics space globally.
Guy Gueirard, Head of JLL Supply Chain & Logistics Services, EMEA, added: "The link between supply chains and real estate is now more important than ever. The adoption of e-commerce accelerated by the disruption of brick-and-mortar retail at the height of the pandemic has strained global supply-chain networks. It has also highlighted the criticality of logistics and resilient supply chains for key sectors around the world.
This alliance is an important step forward in reinforcing our supply chain growth strategy, which will enable to offer clients more responsive, technology driven, flexible and sustainable solutions. Clients will benefit from the unique combination of Miebach's supply chain consulting and engineering experience and our established real estate expertise. We look forward to working together with Miebach as we develop and service a mutual client base in the future."
Jürgen Hess, CEO of Miebach Consulting, commented: "As omni-channel retail, e-commerce, automation and other drivers become stronger features in a fundamentally changing supply, production, distribution, and storage landscape, the ability to design and implement effective and dynamic supply chain networks that include adaptable real estate and facilities within flexible occupational portfolios, and which explore a range of financial options, will be an imperative for our clients.
The business alliance is centred around offering clients single source, end-to-end advice to enable them to accelerate business growth. Our clients operating internationally will benefit from an alliance that combines international scope with local knowledge."