Construction starts on Hildesheim cross-dock facility
21st July 2021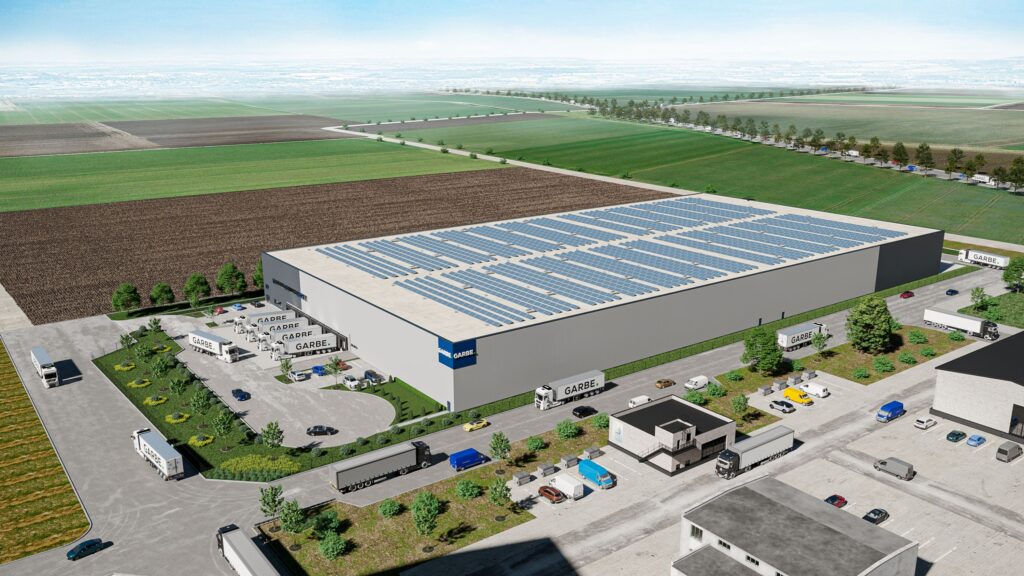 Garbe Industrial Real Estate has started construction of a state-of-the-art logistics property in Harsum (Hildesheim district in Lower Saxony). The new building is scheduled to be ready for occupancy in the second quarter of next year and will have a total area of 17,800 sq m. The Hamburg-based project developer is investing €14.8 million in the site.
The property is being built on a 30,500 sq m plot in the Nordfeld industrial estate in Harsum. This is located about 10km north of Hildesheim and about 10km south of the city limits of Hanover. The hall will be designed so that it can be divided into two units: one is to be 9,100 sq ft, the other 7,900 sq ft. "Thanks to the back-to-back formation of the two units, the new building is suitable both for management as a cross-dock property and also as a standard logistics area thanks to its construction height of 10.50m UKB," emphasises Jan Dietrich Hempel, Managing Director of Garbe Industrial Real Estate GmbH.
The new building will be equipped with two ground-level sectional doors and 17 dock levellers. The floor in the smaller hall will be sealed with a special foil so that substances in water hazard classes 1-3 can also be stored or handled. Parking spaces for 36 cars and four trucks are being created on the outside area. About 830 sq m are earmarked for offices and social rooms in the property.
Transport links played a key role in the decision to locate the building here. The business park is within sight of the Autobahn 7, which connects Hanover with Kassel. The Hildesheim-Drispenstedt junction is approximately 4km away and can be reached in a few minutes via the B 494 federal road which runs directly past the industrial estate. At the Hannover-Ost junction, the A7 motorway connects to the A2 motorway, one of the most important east-west axes in Germany.
Garbe Industrial Real Estate is aiming for the property to be certified in accordance with the Gold Standard of the German Sustainable Building Council. A photovoltaic system will be installed on the entire roof area to generate renewable energy.
The new building will be constructed without fixed rental commitments. Talks with potentially interested parties have already begun. "The demand at this location is very high," says Hempel. "Therefore, we anticipate full occupancy while construction is still underway."