Class A Modern Industrial Park in Poland
17th February 2023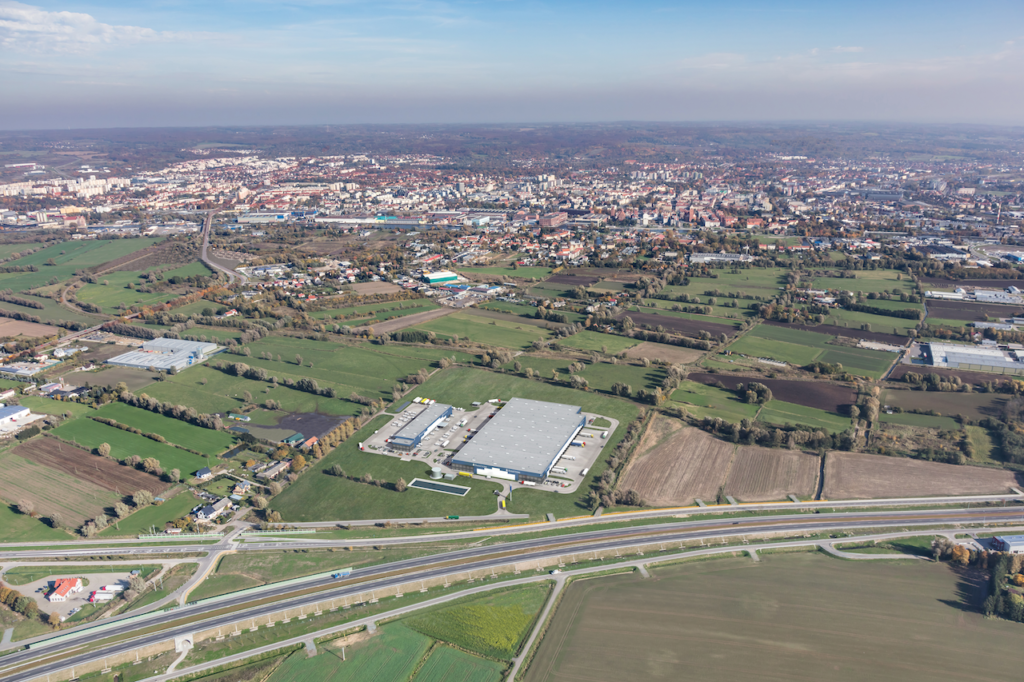 At the turn of the new year, Accolade group completed the development of a industrial new park in Elbląg – the second largest city of the Warmian – Masurian Voivodeship, Poland. Elbląg Park is situated just five kilometres from the city centre, and a 35-minute drive from the port of Gdansk. Its proximity to the S7 expressway means it is also well-connected to Warsaw and Krakow.
Elbląg, with a population of 120,000 inhabitants and two universities, struggles with a relatively high unemployment rate. "The creation of our new industrial park brings with it 200 new jobs. Elbląg offers access to a wide range of potential employees, and we are looking forward to filling the gap on the local employment market. – explained Jarek Wnuk, Managing Director of Accolade Poland. "Currently there are no other class A warehouses in the immediate vicinity, and this is not the first time that we have entered a logistically underserved region and thrived. Accolade's strategy to choose locations that are not obvious choices at first glance is based on our years of experience and ability to identify the potential of smaller cities and grow them together. Elbląg is another example of this successful approach – the park is already fully leased." added Wnuk.
The Accolade park is the first class A industrial park in Elbląg. This 20,000 m² warehouse, consisting of 2 buildings, is situated on a 7 ha plot and is fully leased to two tenants: Flex (FLEXTRONICS INTERNATIONAL POLAND SP. Z O.O) and DPD.
Flex is an international electronics manufacturing services company that provides innovative design, engineering, manufacturing, real-time supply chain insight and logistics services to companies of all sizes across various industries and end markets. In addition to Lodz, Elbląg is yet another location where Flex has set up dedicated premises for a range of future activities.
DPD, the international parcel delivery network, is already an Accolade tenant in many other locations, such as Białystok, Koszalin, Jelenia Góra, and Bydgoszcz. Entering Elbląg is another step in this successful partnership and demonstrates that Accolade is not only an industrial real estate investor, but also an experienced asset management company which understands their tenants' needs and grows in step with their business.
As with all the parks in Accolade portfolio, the Elbląg park is BREEAM certified (Very Good) and will soon be equipped with Accolade's green solutions, such as e-waste containers, AEDs, and little landscaping on the plot surrounding the buildings.