Camera Accessories Used to Provide High-Level Safety
15th July 2016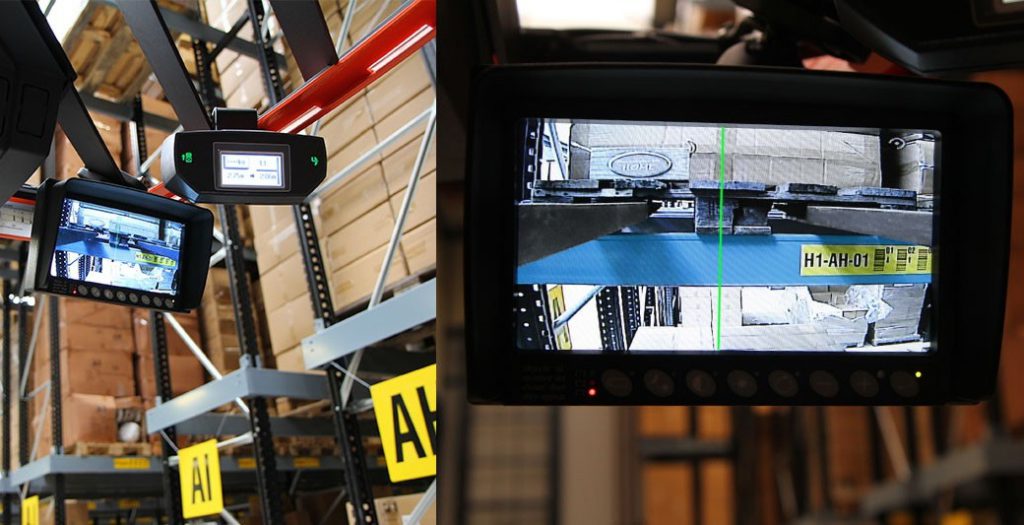 How do you safely store a pallet away to a 9m height with a VNA-truck? PT creations found it difficult to do with eyes only, so they installed a camera system on the new Toyota BT Vector VRE150.
PT Creations is specialises in growing, purchasing and selling plants. Every day, large quantities of high quality plant arrangements are shipped out to gas stations, florists, and (garden) shops. Due to the recent fast growth, the company from Wijk bij Aalburg experienced a shortage of space, so built a new warehouse next to the existing one.
The warehouse has a surface of 2500m2 and a height of 11m. To make full use of every square metre, the warehouse has narrow pathways, hence the purchase of Toyota's new VNA truck.
But for warehouse workers – who were used to low shelves – the new working situation proved to be a challenge. ''At a height of 2.5 metres, everyone can store away or pick up a pallet without any effort. But at a height of 8.8 metres, the driver can barely see what he is doing. The odds that the driver makes a mistake are high. That's asking for accidents. I don't want to think about what happens when a pallet falls down and someone gets hurt'', manager Patrick Scheffers says.
Add to that the consequential damage. The damaged products must be replaced. Perhaps even more costly: the broken pallet upsets the streamlined warehouse system. By the time you have sorted that out and fixed it, hours have passed.
Toyota advised PT Creations to equip the truck with an Orlaco AMOS 58° camera. After a 30 minute demonstration, Scheffers was convinced of the benefits. ''Thanks to the camera and the high resolution display you can perfectly see what you are doing. That way, you can work much faster and more efficiently.'' Ergonomically speaking it is also a step forward according to Scheffer. ''With a camera, you don't have to look up all the time. The camera is protected between the forks and always functions. It is already indispensable here. In fact, the truck should always come with a camera system''.