Analysis of Realogis Real Estate: German logistics property bottomed out – gross yields of 6 % possible
21st September 2015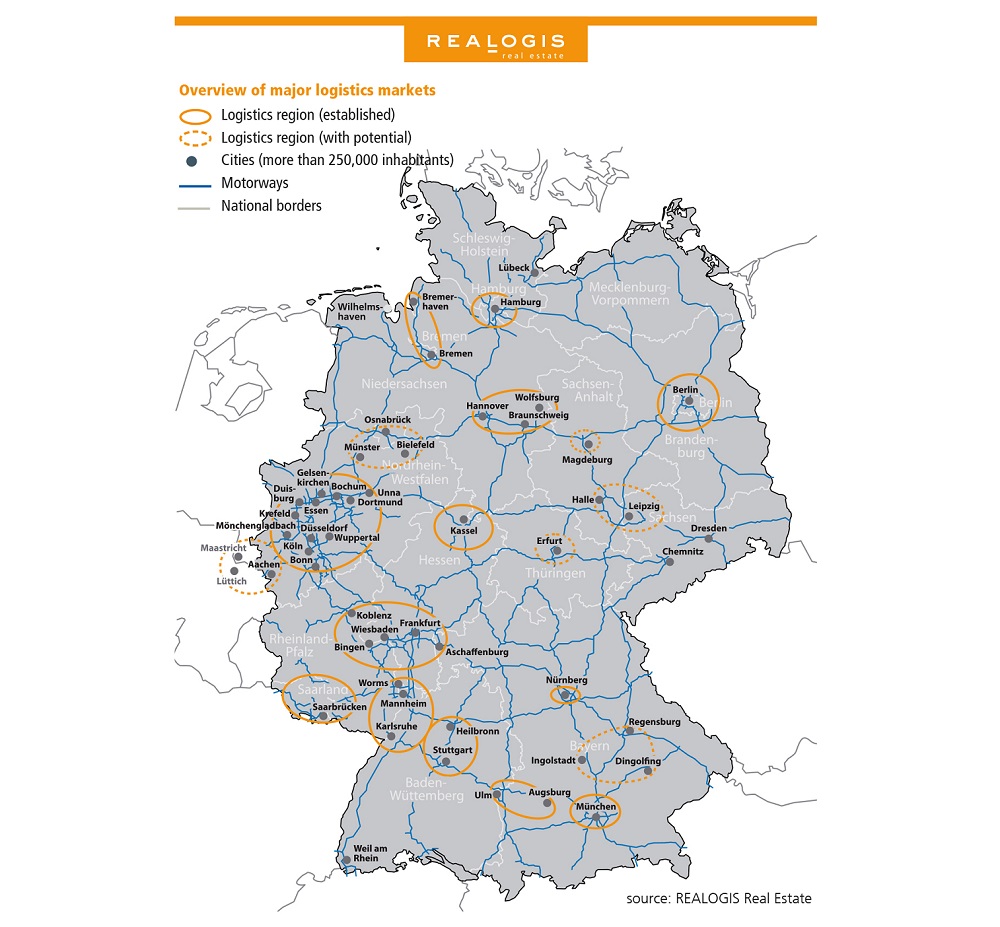 According to an analysis of Realogis Real Estate GmbH – an investment company and fund initiator specializing in the logistics property – the yield compression that has occurred between the beginning of 2014 to mid-2015 is not only due to the high demand from investors, but also due to a tough competition between the project developers for potential tenants during the realization of their space needs. Capital and workforce strongly upgraded developers undercut regularly at their rental proposals, which has now led to the curious situation when the rents in new buildings are cheaper than in existing (stock) buildings. Such deals are economically justifiable for the project developer only if selling prices can be achieved with gross yields of 6 %. For investors, banks and valuers it is going to be increasingly difficult to properly assess the market rents and the potential for rent increases.

"Regarding the outlook for price developments, we expect a differentiated development. Large-volume portfolio deals of over €100 m as well as investments in the top 5 locations will continue to be so interesting for international investors that in tough competition also gross yields below 6 % are possible," said Bodo Hollung, Managing Director of Realogis Real Estate GmbH. Individual properties with high-quality tenants and lease terms of between 10 and 15 years are an interesting alternative for investors that would otherwise invest only in liquid and safe assets. Depending on the investment location, this can lead to 5 and 5.5 % gross yield. For the most of the logistics property market, we see the slowdown respectively the end of the yield compression.

"Compared to retail or office investments where the prime yields are between 4 and 4.50 %, institutional investors still expect a yield spread between 160 und 200 basis points. With around 20 established logistics locations in total, Germany continues to provide profitable investment opportunities both in new properties and in older buildings," said Hollung
Main reason for this is a positive assessment of the macro- and micro-location and thus long-term rental attractiveness of individual locations. The analysis shows that the yield compression in this asset class was significantly lower, so interesting property acquisitions between 6.75 % and 8.50 % are possible.