Alsina's Product Alsipercha Also Accessible For Logistics And Industry Markets, Besides The Construction Market
2nd December 2015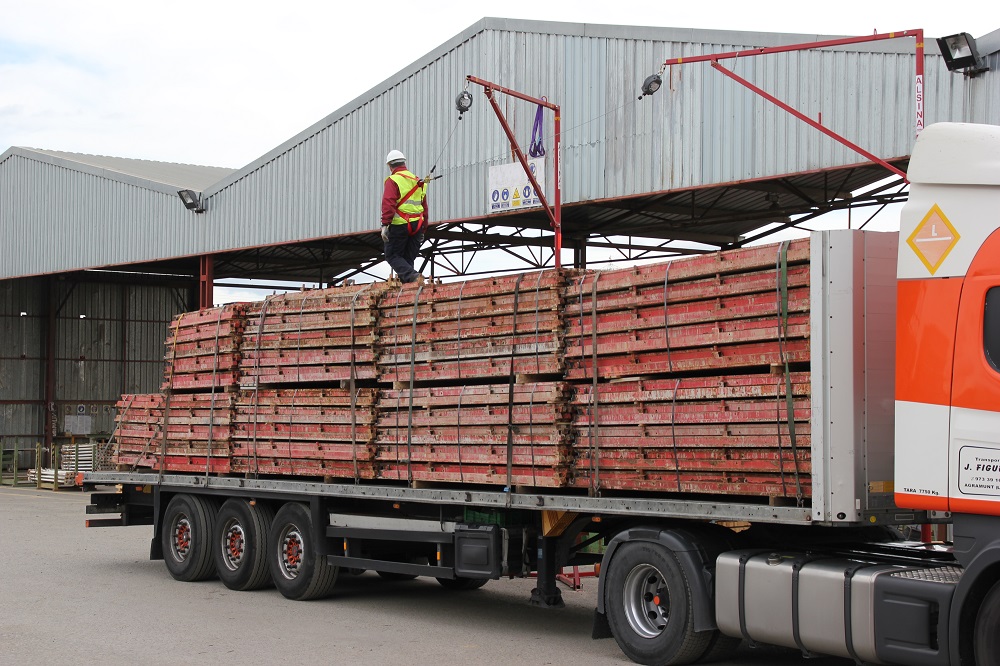 What is Alsipercha?

It is a personal fall arrest system, consisting of a steel body and a self retractable lifeline that locks when an acceleration occurs during a fall, since its "Shock absorber" system acts compressing itself, thus reducing the impact forces on the operator and the structure (similar to a seat belt of a car). It provides complete freedom of movement (360?) by rotating on its axis, thus allowing the operator to safely perform operations at height.
The Alsipercha is composed of six elements: the system itself, the retractable device, the shock-absorbing device, a retractable device protector, a conical tube and a sling and a hook.
The system offers several advantages: it is a preventive system ("0″Fall factor), which prevents the accident before occurring, it requires a simple, quick and intuitive assembly, it is a tool that boosts productivity, since the operator can freely move with the confidence of knowing he is fully secured at all times, and it is adaptable to metal structures by using its clamp steel column accessory.

Where to use Alsipercha?
The Alsipercha is very useful in the construction sector because it allows the safe placement of boards, guardrails, edging formwork, and in general all situations involving formwork assembly where there is high risk of falling. However, it is also a very useful product for logistics and industry operations, since it is an individual protection system that safely allows virtually any work where there is high risk of falling.
In the industrial sector, Alsipercha is the most versatile, economical and effective security solution thanks to its wide range of accessories, which allows the operator to work secured while covering the entire work surface and to adapt to many situations. The metal structure in the form of an inverted "L" provides an anchor point up to 6.5 meters (80 Kg) and the rail system (ATEX) allows a pendulum effect "O".
On the other hand, the Alsipercha is a also perfect system to ensure the safety of workers in the logistics industry, since it is a personal preventive system that allows to safely perform the loading and unloading of trucks and maintenance or platforms, tanks, shipping containers and in general all situations where there is high risk of falling.
For more information about the product Alsipercha visit its new updated web: www.alsipercha.com.