Air Cargo Community Frankfurt presents new website
3rd September 2015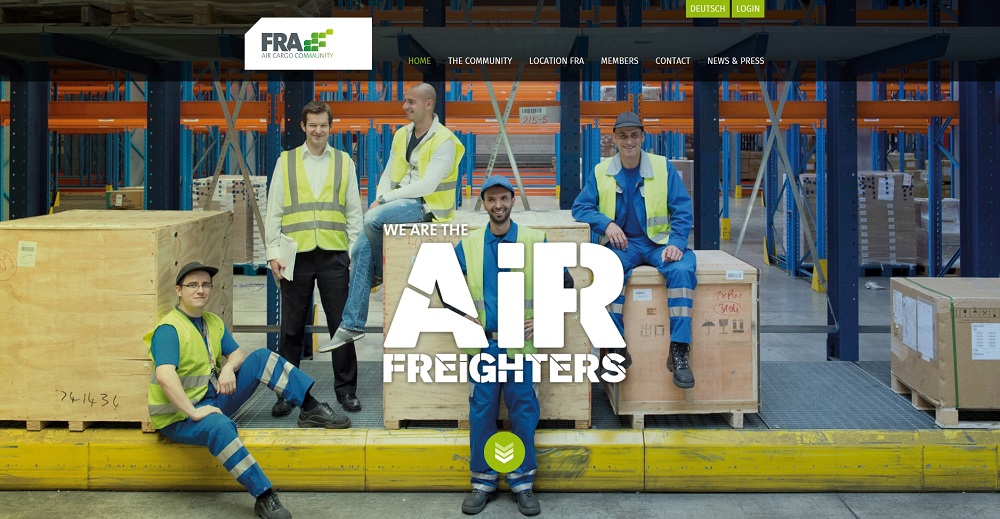 With immediate effect, the Air Cargo Community Frankfurt is presenting itself on the internet with a fresh new look. At www.FRA-fr8.com , the association of companies, institutions and organizations to promote the airfreight hub of Frankfurt, is providing full details about itself, its objectives, its activities and its members. The site is completely bilingual in German and English, and addresses itself to an international audience.

"After we have been operating with a temporary website in recent months, we are delighted that we are now represented with comprehensive information online. The encouragingly high number of visitors to the page in the past few weeks is also an indication of the high level of interest in the Community and its work inside and outside the logistics industry," reports Joachim von Winning, Executive Director of the Air Cargo Community Frankfurt. "In addition to the pure communication of information with our new website, we also want to generate curiosity – curiosity about the community, about its members and about the entire location. Especially in the area of air cargo, Frankfurt Airport has a whole series of strengths and special services, which are valued by shippers, freight forwarders and airlines all over the world."

The Air Cargo Community Frankfurt has 33 members, representing the entire air cargo process chain at Frankfurt Airport. Together they are making an active commitment to ensuring that Frankfurt is Europe's number 1 cargo hub – making it even more efficient and attractive. The initiating and management of projects is handled by the Community's competence teams. Currently, about 70 representatives of Community members contribute their comprehensive know-how to them. The competence teams are focusing on the optimization of procedures and processes, on location marketing, as well as on temperature-controlled transport and here, in particular, on the transport of pharmaceuticals.
Information about the competence teams, about membership of the Air Cargo Community Frankfurt, about the advantages of the location of Frankfurt and on many other topics can now be found under www.FRA-fr8.com . The website has a modern layout and a responsive design, so that its contents can be easily read on mobile devices such as smartphones or tablets.