Access Control System Protects Users by Reducing Bacterial Contamination
29th September 2020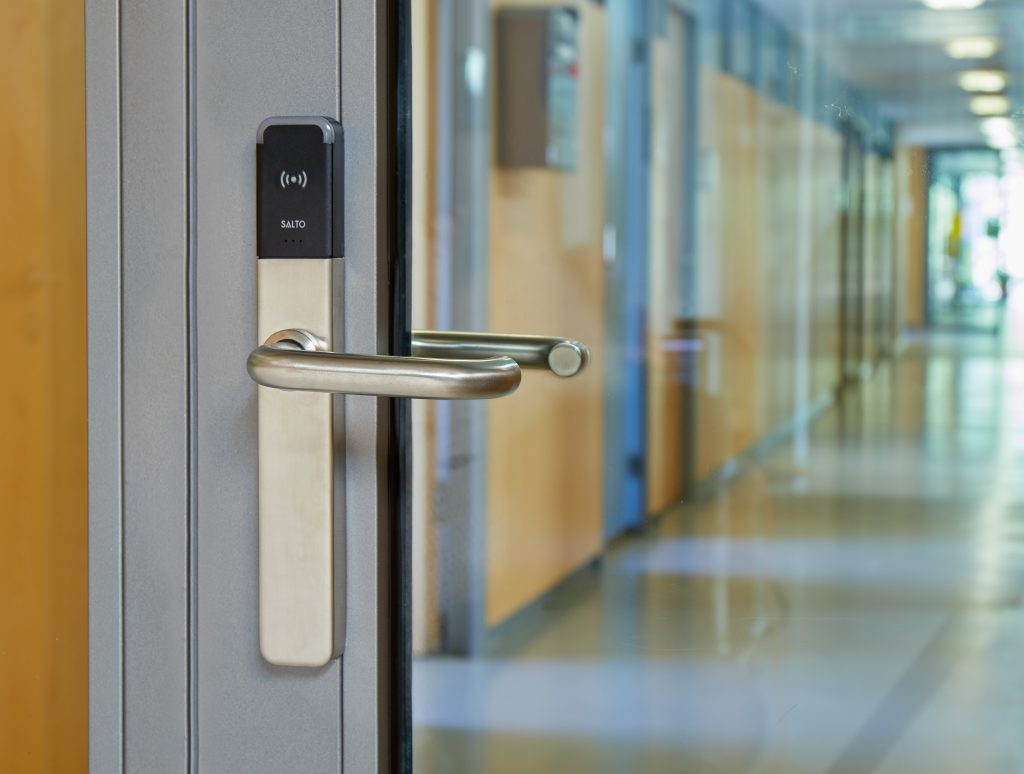 In the new normal, we're all going to have to get used to doing things differently and hygiene is something that will play a greater part in all our lives. That's why SALTO incorporates BioCote the market-leading antimicrobial technology in our electronic smart lock range.
Whatever type of logistics, warehouse or distribution centre building you're managing, you will have a greater or lesser number of doors and that means each person that uses the door transfers the bacteria on their hands to the door handle every time they go through it. However, the addition of BioCote's antimicrobial technology helps reduce microbes on SALTO door handles and improves hygiene creating a cleaner, more hygienic environment for all users, staff, visitors etc.
The more hygienic the handle, the less chance of cross-contamination. This helps to reduce the spread of microbes as they are not then transferred from door to door and surface to surface. That's why SALTO includes BioCote in our range of standalone wire free electronic lock products to contribute to customers existing cleaning and hygiene regimes. And now, more than ever, this technology is proving its worth.
BioCote has been successfully tested against a feline strain of coronavirus, showing a reduction of 90% in two hours, which is a positive indicator of the antiviral properties of the technology. Previous testing has revealed that BioCote delivers 99.9 percent, 24/7 protection against an array of microbes including Influenza A H1N1, E.coli, Salmonella, and antibiotic-resistant CRE, VRE, and MRSA.
The invisible silver-ion technology is integrated with the handle during the manufacturing process – so not only will our access control give you complete control over who can access what, when and where – you can also ensure staff are protected while doing so. BioCote cannot be wiped off or worn away, enhancing hygiene management and reducing the possibility of cross-contamination, and the finish is long-lasting and maintains its antimicrobial performance over the expected lifetime of the SALTO electronic lock products.