1200 Loading Bay Products Successfully Installed at JLP's Magna Park 3
19th September 2017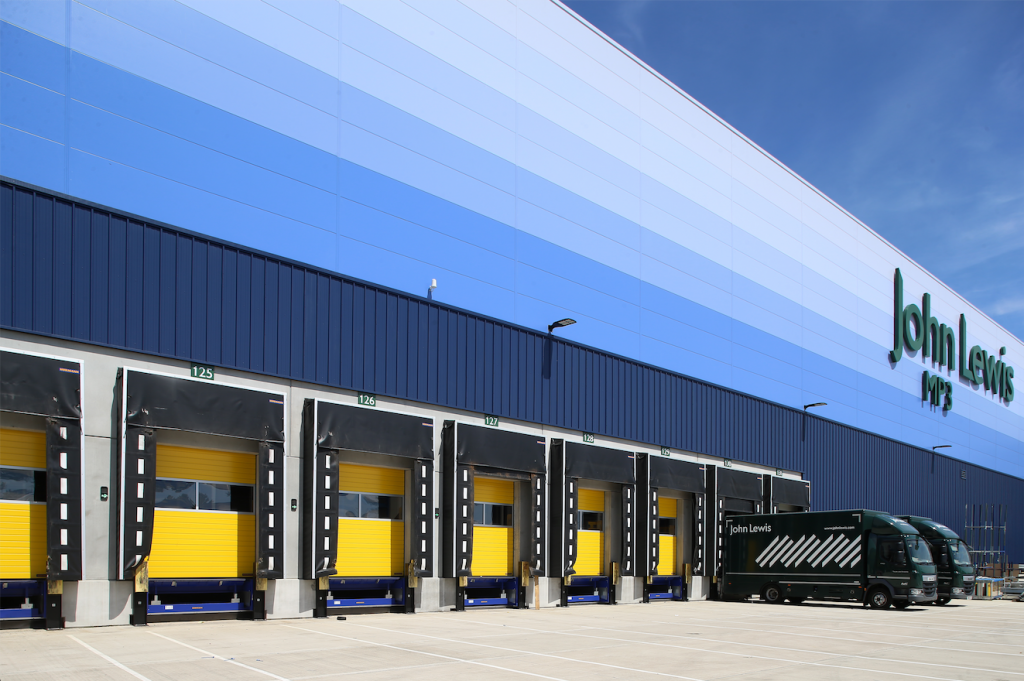 UK door manufacturer, Hörmann, has announced that it has successfully finished the installation of over 1200 industrial loading bay products at two John Lewis Partnership sites in Magna Park 3, Milton Keynes. Developed by IDI Gazeley, the warehouse facilities have been designed to future proof the leading retailer's supply chain and support its growth in online business.
Renowned for quality and innovation, Hörmann has provided the John Lewis and Waitrose sites with products from its award-winning range of loading bay technology, including the double-skinned steel SPU F42 sectional doors with thermal breaks and panoramic vision panels for high-levels of thermal insulation and robustness. In addition to this door, the Waitrose warehouse has had V 6020 TRL flexible high-speed doors installed on the inside to optimise the flow of traffic, minimise temperature fluctuations and maximise thermal efficiency. As well as this, Hörmann has installed over 100 mechanical dock levellers for container vehicles, double-deck dock shelters to suit the John Lewis Partnership double deck vehicles, van bays for home deliveries, nylon dock buffers and tail lift covers on each loading bay.
Commenting on the project, Hörmann UK's project director, Tom Langley, said: "As loading bay specialists, we fully understand the requirements of large warehouses and distribution centres. Our products are ideal for this type of project because they're not only renowned for their high quality and reliability but they also offer unrivalled levels of safety. The Waitrose and John Lewis sites are examples of Hörmann's commitment to ensuring that it provides its customers with the very best solutions to meet their requirements."
The new 638,000 square foot build-to-suit warehousing facilities, developed for John Lewis and Waitrose, are the final parts of a three-phase project, following the construction of two additional tailored facilities covering 1.3 million square feet of sustainable warehouse space.
In addition to the John Lewis and Waitrose warehouses, Hörmann also has a number of other large-scale projects planned for the next couple of years, including Omega Park in Warrington, Triumph Motorcycles in Hinckley, and Vivio in Chester.