DIMOS opens branch office in Dubai
22nd February 2022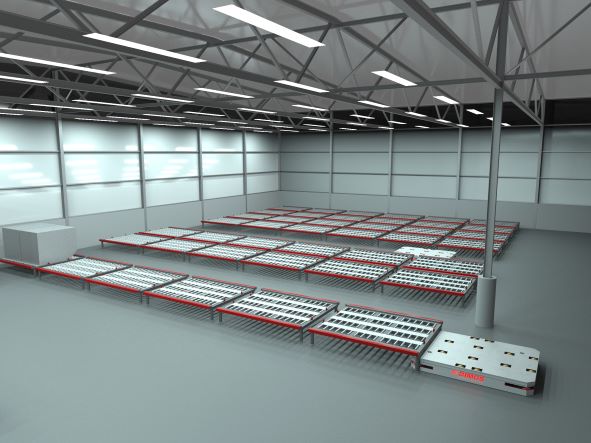 DIMOS Maschinenbau GmbH, a manufacturer of warehouse and industrial trucks as well as system supplier for the air cargo sector, is establishing a branch office in Dubai, United Arab Emirates. With this move, the family business based in Peterberg, Germany, is strengthening its local customer and project support and taking a big step towards internationalisation.
The connection between DIMOS and Dubai began in 1999, when the manufacturer delivered the first Pallet Mover to Dubai International Airport. Today, numerous other products from the Air Cargo portfolio are in use in the Arab region, in particular the X-Way Mover multifunctional vehicle. The team of Unitechnik Systems GmbH, based in Dubai, has supported DIMOS as a partner from the very beginning. Together with the specialist for automation solutions for internal logistics and production, DIMOS has implemented a large number of joint air cargo projects.
Out of this long-standing partnership, DIMOS is now establishing its own branch office in Dubai. As a result, from now on the Projects & Systems department of DIMOS will represent the business in the United Arab Emirates independently. The air cargo experts concentrate on the acquisition and handling of intelligent system solutions in the airport sector. The organisation and administration are controlled from Germany. The Dubai team, consisting of technicians, programmers and sales staff, continues to carry out, finalise and follow through orders and processes on site.
Building on experience
"We are enabling a new generation to emerge in Dubai, but we are relying on a team that is established in the market with a large number of project successes and a high level of customer trust in the United Arab Emirates," emphasises Pascal Schütz, Sales Manager at DIMOS. "Our customers will retain their long-standing contact persons, who can now offer even more intensive support."
DIMOS plans to further develop and strengthen the air cargo sector it has built up so far in Dubai, but at the same time is looking towards the material handling market: "In the medium term, we would like to position ourselves in the Dubai area as a contact for warehouse and industrial trucks for all industries and actively shape the market there, which is characterised by innovation and visionary thinking," Schütz concludes.