ZipLink belts help reduce downtime
10th June 2022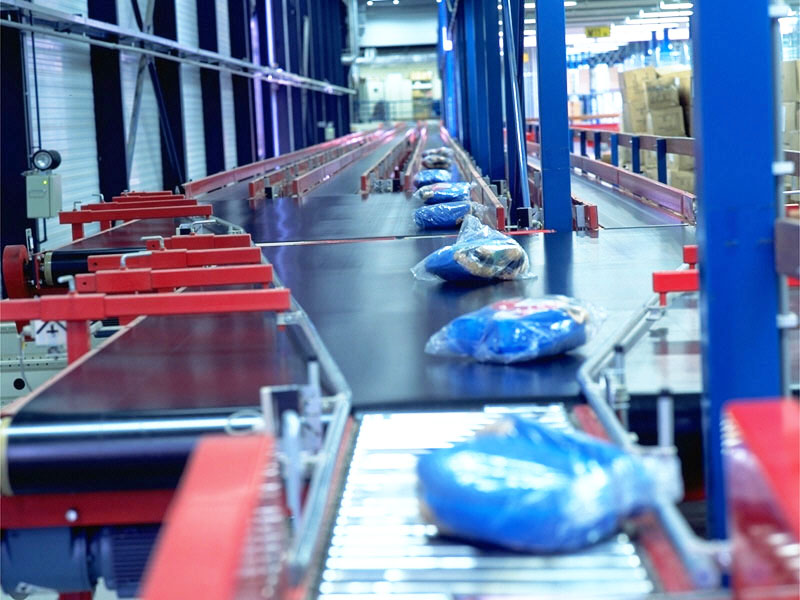 Working closely with OEMs and end users, Ammeraal Beltech – a leading manufacturer of process and conveyor belts with a well-earned reputation for developing innovative belting solutions for a wide range of applications across many industries – has developed a truly revolutionary concept in belting design, the ZipLink range of belts.
These belts feature a specially designed linking mesh carcass that can be fitted with a selection of different top-cover materials, including natural rubber, carboxylated rubber, Silam, Teflon, Nitrile, SBR and cotton/felt fabric – the choice of top-cover material depends on the application.
The greatest benefit from the ZipLink belt is less downtime. Thanks to the belt's innovative linking mesh, it can be quickly and easily spliced without the need for special tools, presses or other equipment, without lengthy production stoppages or the need to call in specialist services. After installing ZipLink belts, many end users found that the time and the personnel they required to change belts was less than half of what they'd had to devote in the past.
Furthermore, the special ZipLink construction eliminates points of weakness after repair. There's no loss of strength at all in the "splice" area because the mesh carcass has simply been linked up again. This means a reconnected ZipLink belt is as strong as it ever was, and will last longer than belts that have been seamed or fused when spliced.
The logistics industry is one of the main sectors to benefit from this breakthrough. Parcel sortation facilities often have many short belts installed in awkward places where it's often very tricky or even dangerous (in the case of hot-splicing) to carry out a splice or install a new belt. In many cases, time-costly disassembly is required.
ZipLink belts can be replaced in minutes, and that's not all. The ZipLink range was designed to meet just the requirements present in a number of sortation belting applications, including general and inclined transport, gapping, live roller, strip merge, and high-speed merging.