Yale brings new efficiency to LPG market
7th August 2015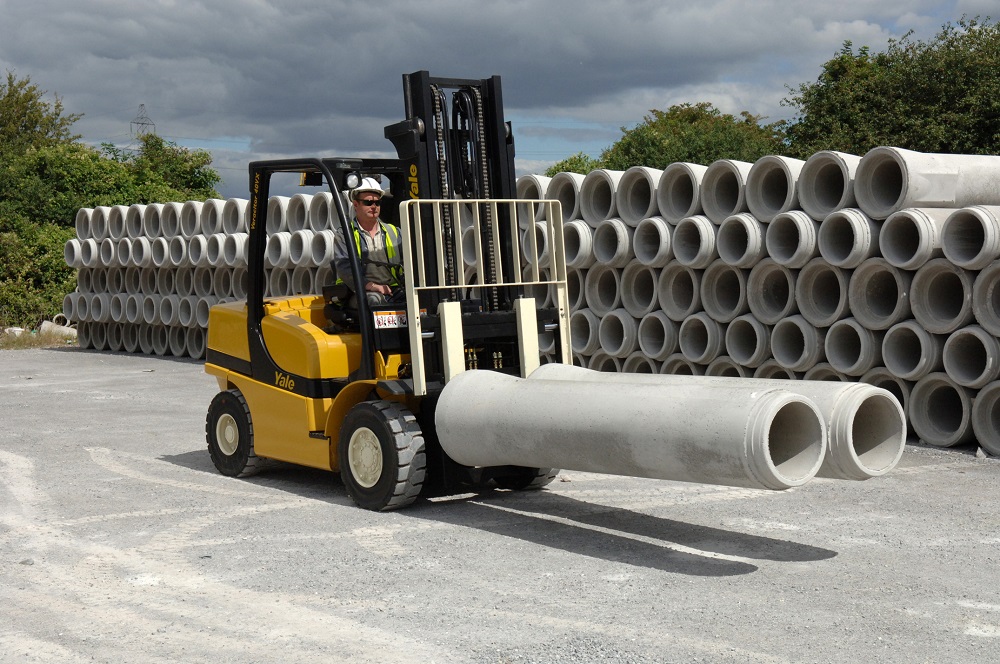 Yale has achieved a step change in efficiency by equipping its GLP40-55VX LPG counterbalance trucks with a new Kubota industrial engine.
Explaining the significance of this change, Phil Ireland, Yale's Senior Product Strategy Manager, Counterbalance Solutions, says: "Like many manufacturers, we previously used an automotive-derived LPG unit for this market, but an industrial engine is much better suited to materials handling.
"Its essential advantage is that it operates at lower rpm and gives much more lower-end torque. This in turn results in higher performance, better fuel economy, less noise and vibration, and a longer life."

The truck can also be specified with a Load Sensing Hydraulics (LSH) option which avoids the loss of power and energy of the lift system when the truck is in drive mode and, conversely, provides on-demand flow of hydraulic oil to increase responsiveness when lifting.
The AutoSpeed Hydraulics (AH) option contributes to productivity by automatically increasing engine speed for faster lifting – without the need for inching or other throttle actions from the driver – whenever the hydraulics are activated. This simplifies the process for operators, saves time, encourages more fuel-efficient driving practices and helps maximise the effectiveness of LSH.
All Yale LPG trucks with the new Kubota engine feature a choice of three operating modes: high performance (HiP), medium economy (ECO) and high economy (ECO eLo). They will be shipped in ECO eLo mode but customers can choose to change that setting via a supervisor password accessible to the customer.
So how efficient has this series become, in comparison with the competition? There are strong indications from the available test data, according to Yale's Phil Ireland.

"We have compared the performance of our trucks with the new engine against that of the previous models. In interpreting the figures, it's important to note that the performance of the previous engine differs relatively little from that of the other top automotive engines, while the superiority of the Kubota industrial engine over automotive units is clear."
In the VDI test for turnover fuel consumption, the standard Kubota engine used 19.8% less than its automotive equivalent. With Load Sensing Hydraulics, AutoSpeed Hydraulics and an ECO eLo setting, the cumulative savings were 24.5%.
VDI productivity figures, which measure loads moved per kg of fuel, gives a useful index of operating efficiency. This showed an 18.9% improvement with the new engine. Adding Load Sensing Hydraulics and AutoSpeed Hydraulics increased this advantage to 21.6%, and then setting the performance mode to ECO eLo made it 28.4%.
Phil Ireland concludes: "For high performance in intensive applications, including steep grades and heavy loads, we have shown that an industrial LPG engine is substantially more capable and efficient. Importantly, the Kubota is a true industrial engine, designed as such from the ground up, and is not just a modified automotive unit – so along with its performance advantages we can be very confident of its robustness and a long service life."
For further information, or to find your nearest dealer visit www.yale.com.