World Premiere for VanRiet's HC Smalls Sorter
9th October 2019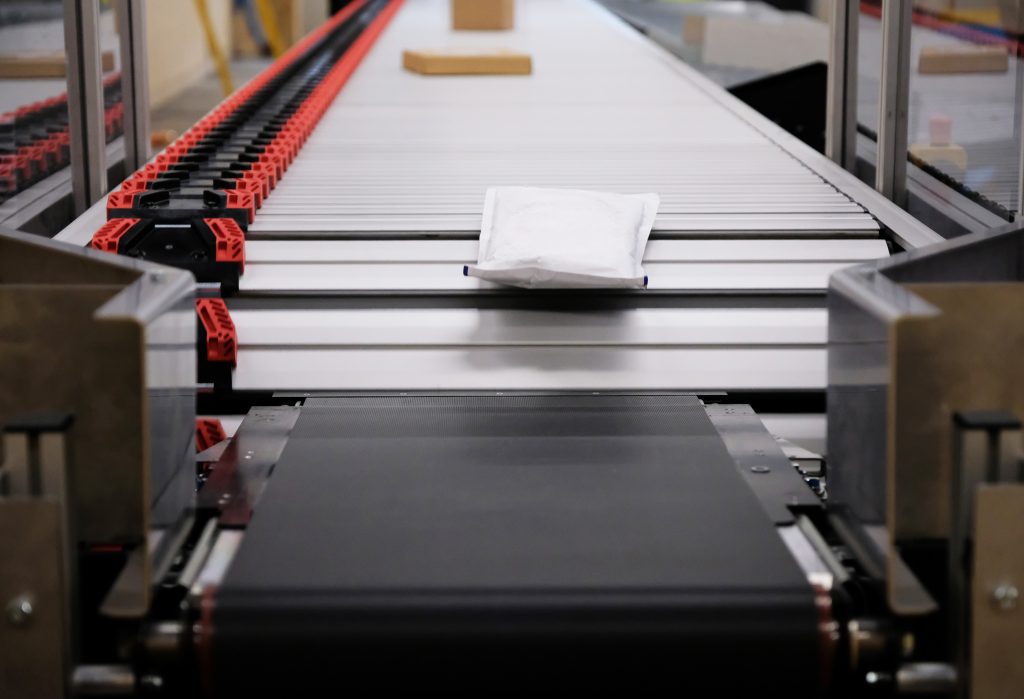 Dutch system integrator VanRiet premiered its new small parcel sorter, the HC Smalls Sorter, at the Parcel+Post Expo last week. Tailored to the special needs of the courier, express and parcel industry, it is designed to enable the damage-free transport of small and light parcels in rough environments, such as parcel delivery.
'With the rising volumes of smaller items, changing packages and ongoing need for short delivery times, we see that having an automatic solution for the sortation of smalls is no longer a wish, but a must-have for our customers,' says Frank Engelen, Product Manager at VanRiet.
The HC Smalls Sorter's special feature is its narrow-profile infeed belt, which transfers small packages smoothly to the sorting deck. The advanced design of the sliding shoes combined with rounded slats prevents thin packages from getting caught under the conveying elements, and the overflow conveyor belt can process the entire range of packages.
The technology used in the new system is based on VanRiet's flagship HC Sorter. As a result, it is robust and also features the patented fully closed deck. This prevents dirt and cardboard pieces from getting stuck in the system. It also contributes to low noise levels and safe working conditions for distribution staff. The HC Smalls Sorter achieves its high throughput thanks to its maximum speed of 2.0 m/s. Due to the new switching system, it is possible to place outfeeds every 650 or 900 mm along the main conveyor line. With these short outfeed pitches less floor space is needed. Its modular design allows for easy customer-specific configuration of the standard components. Moreover, the sorting system can be extended and synchronized with other shoe sorters.