VanRiet Sorter Plays Key Role at DHL Express Centre
2nd May 2019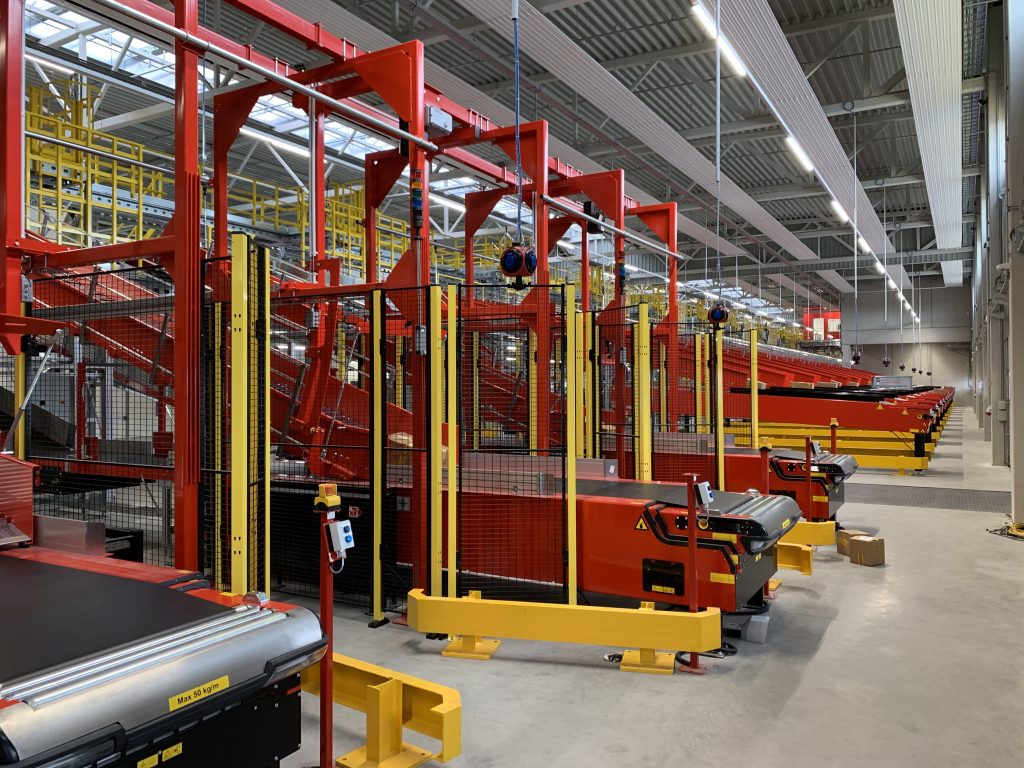 Dutch systems integrator VanRiet Material Handling Systems has been handed a key role in the largest construction project in the history of DHL Express Austria: a new, 9,000 square metre, state-of-the-art parcel centre in Linz-Hörsching, which has been operational since April.
The special feature of DHL's third main handling centre in Austria is VanRiet's HC Sorter. This system sorts the shipments that leave the parcel centre via three different modes of transport: by truck, by courier and by airplane. It can process up to 6,000 packages per hour, leading up to a daily handled weight of 325 tonnes in the future.
'During the tendering procedure for the sorting plant, we were not only looking for the best technical solution, but also for a partner who understands what we do', says Ken Straetman, Project Manager at DHL Express Austria GmbH, explaining why VanRiet won the contract. The express business is growing rapidly and demands are increasingly complex. 'That is why we needed a flexible sorting solution and a supplier that could deliver the highest possible quality within the shortest possible timeframe', says Straetman.
The branch at Linz Airport is a combined service centre, sorting facility and main handling centre, with access to DHL Express aircraft that fly to the DHL air freight hubs in Brussels and Leipzig four and five times a week, respectively. As such, the new parcel centre required a sorting system with a high degree of flexibility and the ability to handle the complexities of simultaneously supplying a road hub, an air gateway and a courier service centre. 'In close mutual consultation, the VanRiet engineers have managed to develop a versatile system that is ideally equipped for the future," says Straetman about the cooperation with the Dutch intralogistics company.
The express service provider, which is part of Deutsche Post, also attached particular importance to the security of customer shipments. For this reason, the sorting technology in the HC Sorter had to be fully geared towards avoiding errors. Sensors help the system to recognize any free space on the conveyor belt and assign a position to each package accordingly. This allows for the sorting of packages in zip-lock fashion, avoiding mutual physical contact and keeping them undamaged.