Vanderlande Smart Cobot Starts Finland Pilot Project
12th September 2018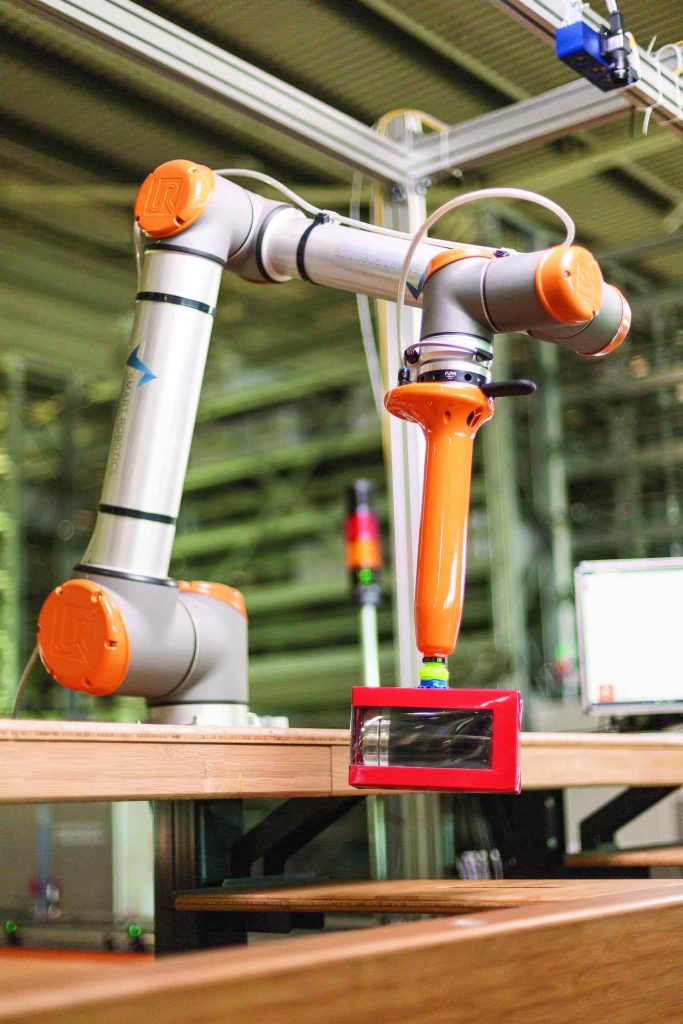 Vanderlande has developed a 'cobot application' (a robot physically capable of working alongside human operators) together with the leading Finnish trading company in assembly and fastening materials, Würth Oy, and their logistics software partner (Leanware Oy) in a shared pilot project. The cobot is now operational at Würth's logistics centre in the town of Riihimäki, just north of Helsinki.
Robotic technology has long been used in the warehousing industry for the automated movement of goods. However, Vanderlande claims the SIR (Smart Item Robotics) solution is unique, owing to its utilisation of a robot unit that is able to work harmoniously in the same area as a human operator and ability to smartly 'pick and place' individual items. In this way, the project addresses one of the key challenges in the market, which is the continuing lack of an available and skilled workforce.
One of SIR's most significant strengths is its ability to handle various products without SKU teaching. In addition, intelligent stacking enables the efficient positioning of goods, while products are handled smoothly and securely.
After a lead time of less than two months, SIR has been integrated into Würth's daily operations alongside Vanderlande's highly flexible storage, retrieval and transportation system, ADAPTO, to seamlessly pick products for its customer orders. It can be controlled using the same Leanware system interface as other processes in the Riihimäki logistics centre and represents Vanderlande's Smart Item Robot to be used in live operations.