The Heart & Soul of Health & Safety
13th February 2015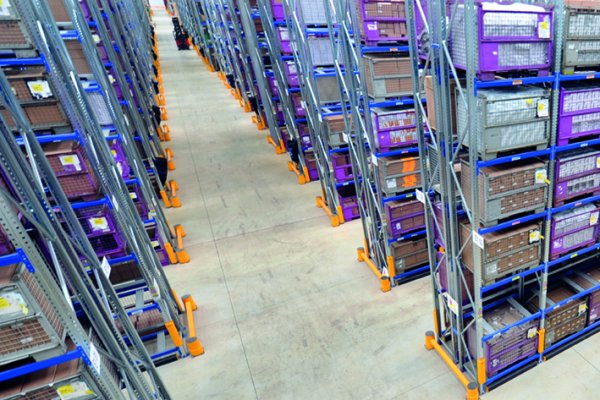 A-SAFE's new iFlex range takes barrier protection in the workplace to the next level
There's a whole lotta love in Health & Safety. Hidden within the practicalities and the necessities, the endless streams of guidance and advice, the sometimes painful, paper-dry legalese and documentation, there's a love for people, for things, for doing business the right way.
Health & Safety in the workplace isn't some enforced bureaucratic nightmare made real; it's a modern, forward-thinking philosophy based around sound, long-term investments and practices that protect what really matters in business: people. From this, all the other important business considerations follow-on: customer relationships, innovation, long-term protection of hardware and structures, logistics and, ultimately, profitability.
Consider further, then, the people and things we love: would anyone who truly loves someone or something ever give them a knowingly substandard product? A knocked-off necklace with fake jewels, say, or a fitted kitchen with dodgy parts and workmanship, or, for argument's sake, a quick-fix barrier system that leaves your beloved facility non-compliant with Health & Safety procedures, pays no heed to the general management of traffic and pedestrians and is so unfit for purpose it gets ripped up or needs replacing in double-quick time, leaving your employees, hardware and critical structures in further jeopardy and your bank balance reeling like it's been paid a visit by a modern day Dick Turpin.

Well, you'd be surprised…
In the world of industry, love for your facility means giving it the best chance to grow, flourish and be productive. Health & Safety procedures cover all three of these factors and the barriers you place in and around your workplace should be among your first Health & Safety considerations.
A-SAFE are industry leaders in barrier safety, inventors and manufacturers of the world's first fixed polymer safety barrier system and experts in managing the safety of personnel, vehicles and critical structures in the workplace. The company's scientific approach to barrier safety, including constant innovation and investment in research and development, ensures they have always been world-leaders in their field. Factories, facilities, warehouses, car parks and airports across the world reap long-term cost and safety benefits from installing A-SAFE's impact-absorbent, maintenance-free, high-strength barriers.
Even better, in 2015 A-SAFE will take barrier system protection to a whole new level. The company's iFlex range will offer a plethora of never before seen innovations, all independently tested, all raising the Health & Safety bar, all offering longer-term cost savings and larger returns in investment for those companies with an intelligent Health & Safety brief.
Food and Drink facilities can benefit from hygiene-compliant, wipe-clean, non-corrosive barriers with no ingress points for water, dirt or debris to collect. Major advancements in modularity will mean longer, stronger barrier rails that can be replaced with maximum efficiency, massively reducing facility downtime, manpower hours and maintenance costs, as well as providing streamlined options for upgrades. Multi-directional capabilities will allow barriers to better fit into a facility's overall design and aesthetic and a practical, ergonomic design will mean installation is smooth, logical and simple.
Combine these innovations with a handy multi-tool for added functionality and convenience, options for countersunk bases and spinning collars and A-SAFE's visually pleasing, cylindrical, seamless exterior and you have a one-stop Health & Safety system that is simply unbeatable.
When it comes to showing your love for your facility and your workforce, beware of steel barriers that cannot absorb impacts without ripping up your floors and needing to be replaced, take care to avoid cheap imitators that are untested and unable to properly address the forces your vehicles possess and watch out for short-term solutions that do not deliver the return your investment deserves.
Put your heart and soul into your Health & Safety by investing in the best – and let your facility love life blossom.