Teesport To Handle Hitachi Rail Car Imports
25th February 2016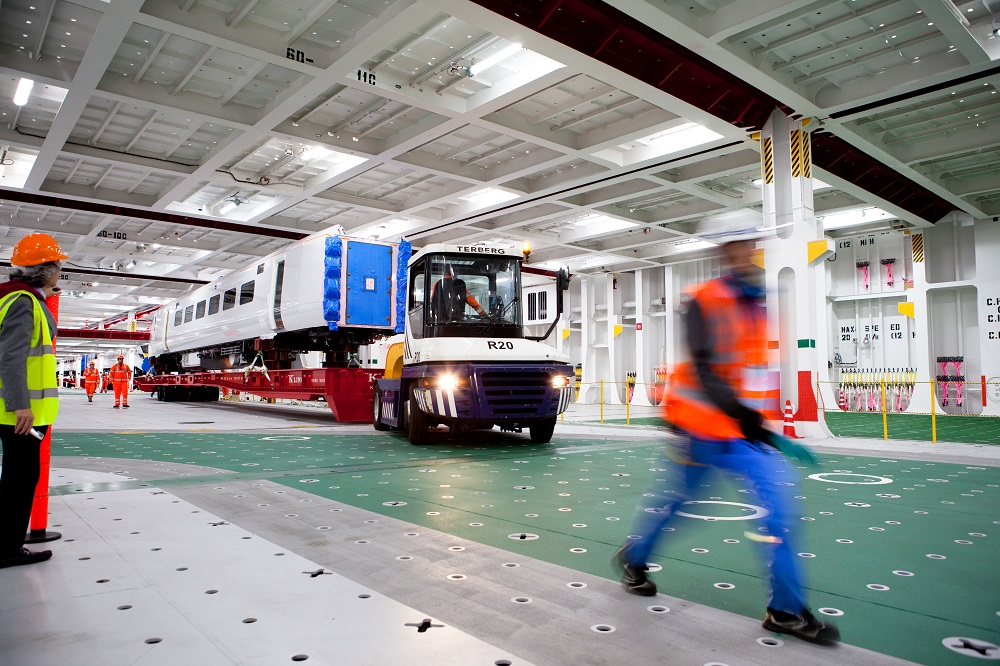 North-east England based PD Ports will handle the majority of Hitachi Transport System Europe's (HTSE) rail car imports destined for Hitachi's Rail Vehicle Manufacturing Facility (RVMF) in Newton Aycliffe, County Durham.
The train body shells are coming into PD Ports owned Teesport via a new Ro-Ro service direct from Japan by global shipping line, "K" Line; some body shells are also being brought into the Port by road where they will be stored prior to onward transportation by road vehicles to the facility.
The service, which started in September 2015, saw "K" Line's newly announced 7500-unit Ro-Ro vessels ship the body shells from the Port of Tokuyama-Kudamatsu, Japan to Teesport. The journey covered some 12,000 nautical miles over 35 days.
Once at Teesport, the body shells are towed from the vessel in a specific order and then manoeuvred using bespoke lifting equipment designed by PD Ports in partnership with HTSE.
The body shells, which measure 26 metres in length, are then placed onto vehicles before being transported to a secure storage area at the Port.
Each vessel will carry five or nine car trains with a maximum of 18 body shells imported per shipment.