Synergy to Debut Robotic Fulfilment Cart at IMHX
18th July 2019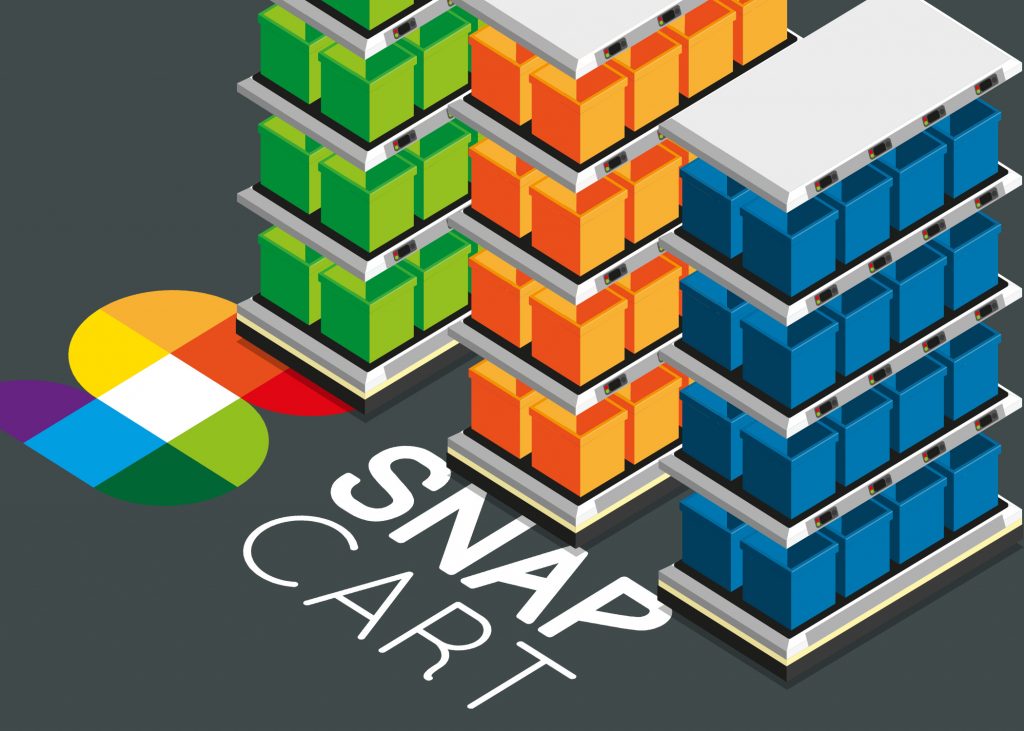 Synergy – the company behind the award-winning SnapFulfil WMS – is debuting its innovative robotic fulfilment cart at IMHX (Stand 6E178).
SnapCart is an autonomous mobile robot (AMR) that can significantly reduce pickers' daily walking distance from as much as 15 miles to 1 mile.
Adopting a 'man-to-goods' approach to multi order picking and automation, SnapCart is a low-cost and low-risk solution. Warehouses can gradually integrate the collaborative robots without making any costly infrastructure changes.
Synergy chairman, Hugh Stevens, explains: "SnapCart utilises an intuitive 'cellular picking' method whereby the picker is allocated a confined cell in the picking area. Similar to Uber, the nearest picker is assigned to SnapCart and instructed to perform the picks just for this cell. A unique light-bar, controlled by the SnapFulfil WMS, displays which items are required ensuring high productivity and accuracy.
"Whereas many AMRs have been developed from a robotics standpoint, SnapCart is application led and has been specifically engineered for the demands of a featureless warehouse environment.
"At 48 totes, it carries more than any other man-to-goods cart on the market. The motors and sensors are engineered to automotive industry standards, while Simultaneous Location and Mapping (SLAM) navigation technology ensures safe and efficient manoeuvring at all times."
Designed to enhance picking, rather than replace warehouse operatives, SnapCart has an easy-to-use interface, so staff can be trained within minutes. Carts can be added as needed to manage start-up costs and scalability.