Space-Saving Conveyor Innovation Set to Debut at LogiMAT
6th January 2020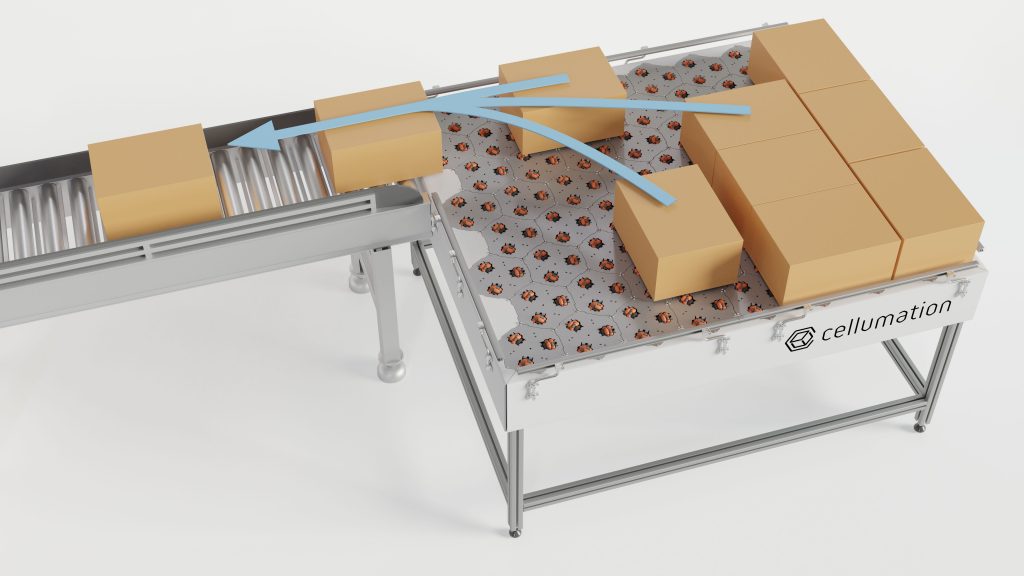 An innovative cellular conveying system is set to make its debut at LogiMAT in March.
Called 'celluveyor' by its makers, Bremen-based cellumation GmbH, the conveyor technology solution has already won the start-up contest at the German Logistics Congress 2018. The unique new devel-opment consists of small conveyor cells with omnidirectional drive wheels.
It's all about space-saving – the makers claim that compared to conventional conveyor technology components, up to 95 percent of the required area can be saved, depending on the respective appli-cation.
The basis for this are small hexagonal conveyor modules, each with three specially arranged drive wheels. They allow the material to be conveyed in any direction. The conveyor modules with their hex-agonal structures can be conveniently clicked and joined together to form any number of conveyor system geometries. With the patented single wheel control, the drive wheels are driven individually. This allows packages to be moved completely freely on one level and all conveyor technology tasks to be carried out with one system.
Meet the team at LogiMAT 2020 in hall 3, booth B78.