Sorting Solution for Poste Italiene
12th October 2020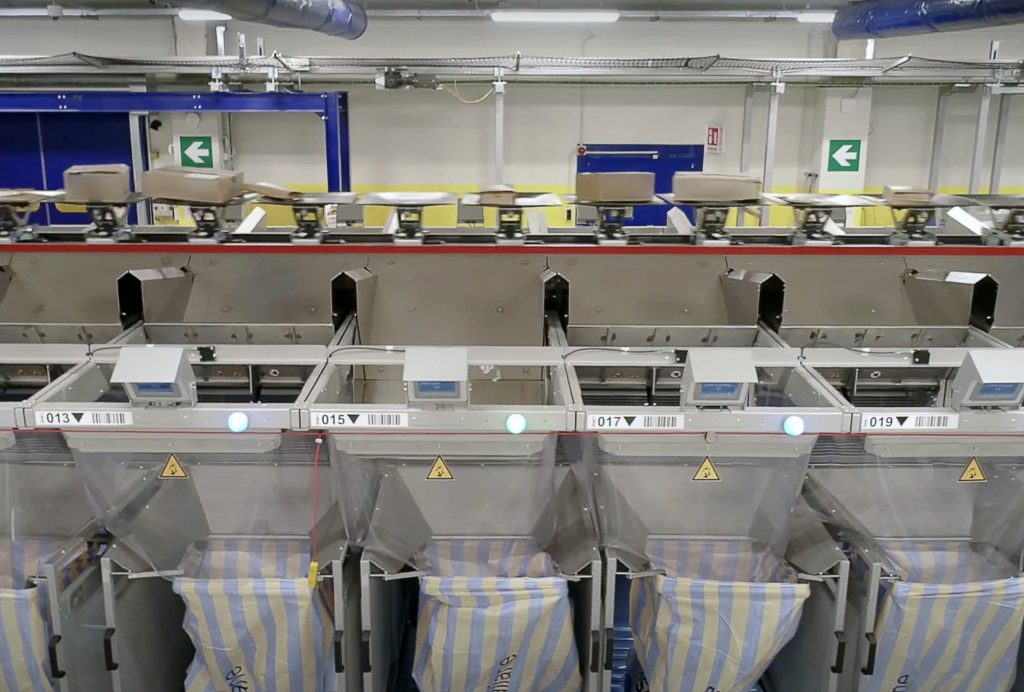 Sitma Machinery provides Poste Italiane with three sorting systems for few different hubs to manage parcels for the e-commerce sector and improve their automation and efficiency at both hardware and software level.
One of the most innovative projects on which the company is working involves Poste Italiane. Their request was to increase the level of automation of few logistics hubs, specialized in the management of parcels and restmails, all within the world of e-commerce. Acting as a system integrator, Sitma took the lead with various suppliers for this project, providing a seamless handover. The last frontier for Sitma, from a technological standpoint, is the key investment in software
"We have already identified M&A targets for possible synergies in the e-logistics sector in order to position ourselves more and more as a Service supplier, much more than a Hardware producer " says Stefano Nanni – Sitma CEO – referring to future development strategies
The hub in Brescia uses the Easy Sort Tilt tray automated system; a system capable of recognizing and sorting parcels and restmails of different shapes, volumes and sizes, all from different origins.  Consistent development, includes the tray exchange system, modified to allow a 20% increase in productivity and also the use of 3D printed trays in composite material, which are lighter and more reliable.
These developments also allow for a significant reduction in noise and a higher supply efficiency. The sorter also features an innovative exit safety system that allows operators to easily manage the change of containers once they are full.
A great deal of work has also been done in terms of software. Thanks to the partnership with skilled technological players, Sitma has managed to implement a system capable of integrating with the one already in use by Poste Italiane, allowing parcel recognition and tracking. Each package has a unique code that is read, transferred into a string and sent into a national database. This guarantees the management of shipments in total safety, while minimizing error rates and avoiding waste of money and time.
Further to the installations for an additional plant in Malpensa, with expected to start up by December 2020, Sitma is also working with Poste Italiane for the design of a custom management system. The solution will allow Poste Italiane to operate in compliance with the new legislation – which comes into force in 2021 – aimed at optimizing the delivery and processing of goods from non-EU countries within the European territory and subjected to tax and customs controls.
The sorting system designed by Sitma will be able to manage not only the flow of goods from all over the world, operating according to a capillary geographic distribution perspective, but will also support logistic operators in the management of customs aspects, linked to content and the value of each single package.