Sortation System for New Cross-Docking Super-Hub
6th February 2018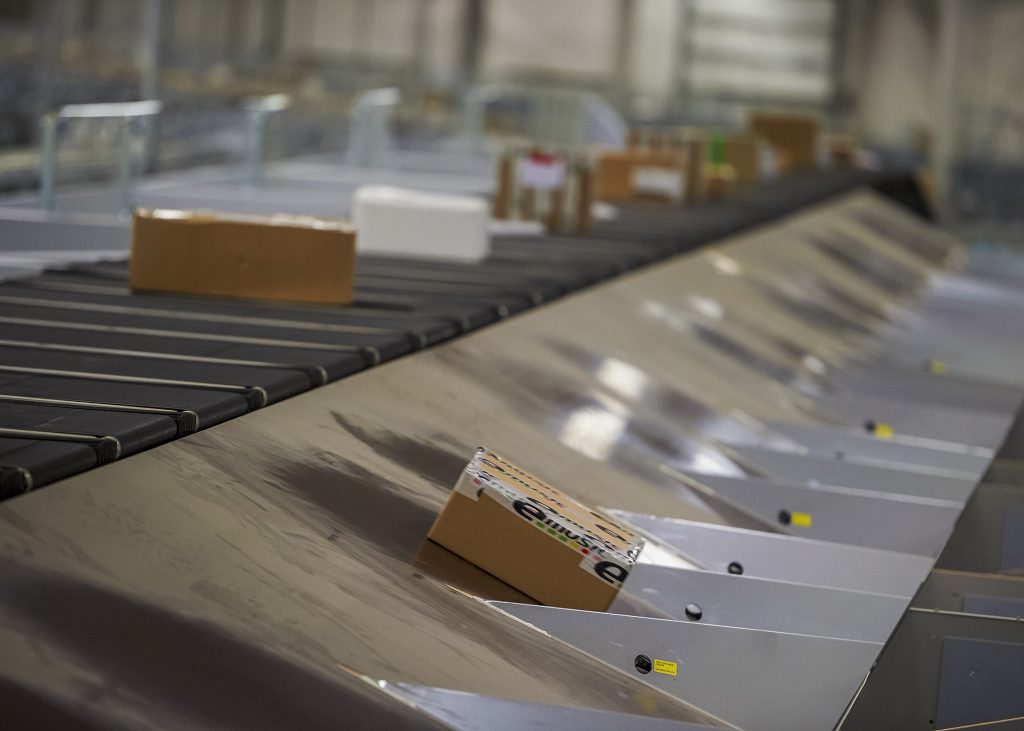 Beumer Group, a leading global supplier of automated parcel and post distribution systems, has been awarded a contract by Spanish courier, Nacex, part of Logista, to design and install the sortation system for its new cross-docking super-hub in the 'Corredor del Henares' near Madrid, Spain.
Beumer Group's cross-belt sortation solution will help Nacex to expand its hub capabilities in this important region. It will also reinforce the company's position as a leader in the express courier sector throughout Spain, Andorra and Portugal and enable its abilty to deliver cutting-edge service.
The 11,400 sqm logistics hub will comprise 104 loading docks for vans and light vehicles and 10 for trailer trucks, making it Nacex's largest hub in Spain. The Beumer Group system will be based on two LS-4000CB cross-belt sorters and integrate induction units with weighing scales, chutes and a conveyor system. High and low-level controls with full sortation logic, visualisation and an information system will also be fully integrated with business logic and SCADA. The system will provide Nacex with a total capacity of 24,000 items per hour divided equally between parcels and fliers.
"There were two important factors in the decision to award the contract to Beumer Group," explains Manel Orihuela Chacón, General Subdirector, Nacex. "The first was the fact that the legacy Beumer Group systems installed in our other hubs operate efficiently and continue to adapt to our future needs after more than a decade. The second reason was Beumer Group's meticulous proposals for optimising the parcel-flow within the super-hub. These proposals demonstrated the importance of designing the system to meet real-world operational needs and capacity rather than just theoretical capacity."