Smart Sensors and Cloud Technologies
17th November 2020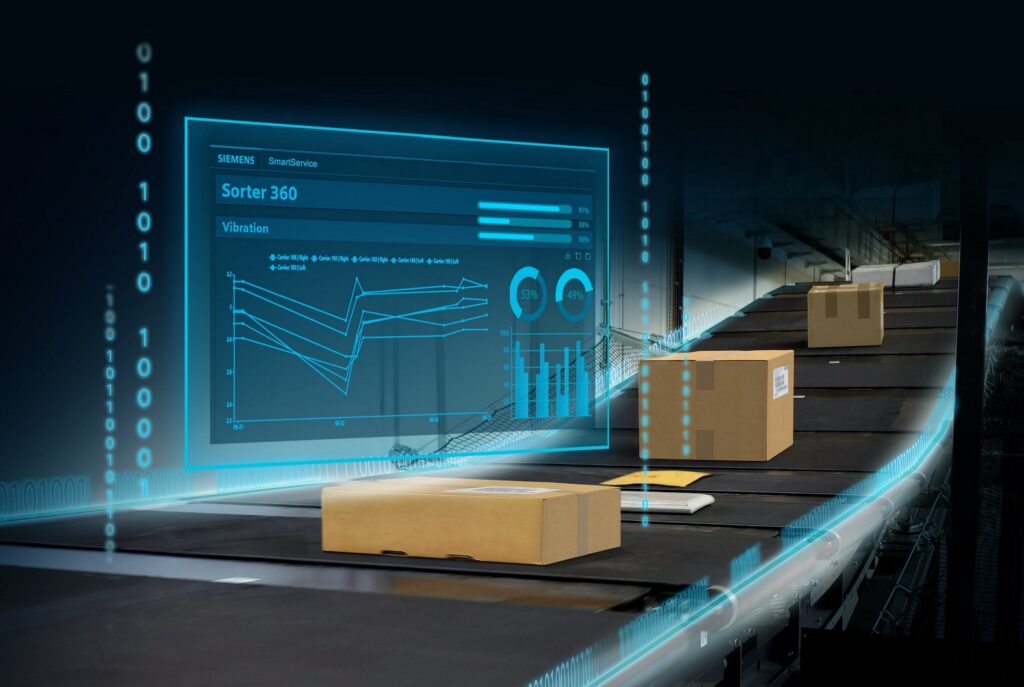 Siemens Logistics is taking its proven customer service to the next level with SmartService, a portfolio of cutting-edge solutions to further improve processes. Airports, airlines and parcel centers are thereby able to minimize costly system downtimes and substantially improve system availability. A key element of Siemens' service approach is predictive maintenance: collected data helps detect changes in the condition of systems and their components at an early stage. Necessary measures such as service, repair and simple cleaning are carried out at the optimum time and resources are used in the best possible way.
"We're proud to be a reliable lifecycle partner to our customers. With our innovative digital service solutions, we boost the performance of material handling systems and extend the service life of system components," says Michael Reichle, CEO of Siemens Logistics. "In so doing, we provide our customers with a decisive competitive advantage."
Siemens' service approach is based on condition monitoring of the systems, in which mobile and stationary sensors record, for example, vibration and distance measurements of rails and belts as well as forces on chains. If deviations from threshold values established from historical data analysis are identified, customers can plan and carry out targeted maintenance measures and thus avoid downtimes.
The predictive maintenance approach from Siemens is based on condition monitoring and makes full use of advances made in digitalization: Smart applications and highly developed machine learning algorithms evaluate collected data and predict the remaining life of components, such as sorter carriers, belts and motors. To store and analyze the data obtained, Siemens offers the open, cloud-based IoT operating system MindSphere. Evaluations and recommended actions are displayed on user-friendly dashboards. With predictive maintenance, Siemens' customers can substantially improve the reliability of their systems. At the same time, the deployment of service teams and spare parts management is optimized, and unnecessary work is avoided. This not only lowers costs, but also enhances the safety of service staff.
Siemens Logistics has already implemented SmartService solutions such as Sorter 360 and Motor 360 in both the airport and parcel sector worldwide. Sorter 360 provides customers with valuable data indicating, for example, the degree of wear and tear on sorter carrier rollers. This is achieved by monitoring the vibration and height of moving parts on tilt-tray sorters, such as VarioSort TTS in baggage handling systems, or on cross-belt sorters, like VarioSort EXB in parcel sorting centers. Installation is also possible on third-party sorters. Another solution, Motor 360, focuses on recording and evaluating data that already exists in the system, enabling abnormal current values to be identified in good time.