Small Sorters, many Destinations
16th December 2022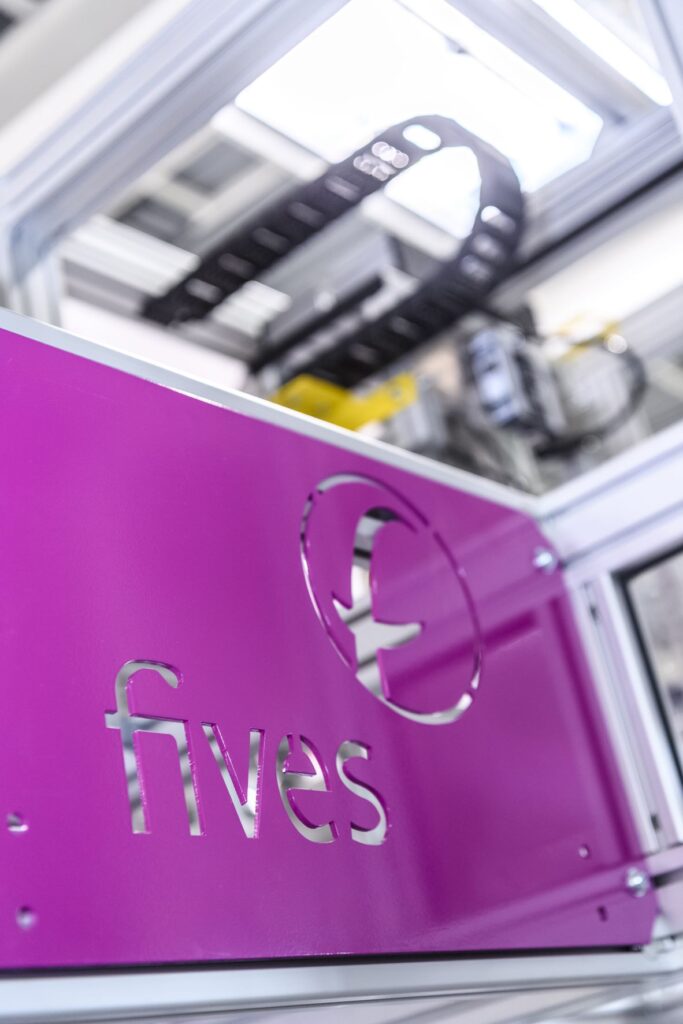 Mobile sorters can make outstanding use of limited space – what's more, they're flexible in what you can use them for.
For over 200 years; from the first railway lines to the Eiffel Tower lifts and industry 4.0, Fives has been at the heart of industrial revolutions by designing the breakthrough solutions and technologies that make up industry and that the world needs. As the world's leading partner in supply chain performance, Fives, through its Intralogistics Business Unit, provides and integrates world-class solutions for sorting, warehousing, material handling and advanced automation, serving a wide range of industries.
As a pioneer of digitalization, Fives is always one innovation ahead thanks to its ability to anticipate customer needs and the commitment of its passionate and expert employees, including Fabio Sacchi, New Application Director for the GENI-AntTM sorter. In 2016, he joined Fives with the mission to develop robotic solutions for intralogistics. Since then, he has led a team of expert engineers with the goal to build the next generation of the world's most flexible robotic sorters. The result is the development of the AMR-based GENI-AntTM sorter, entirely designed and manufactured at Fives Intralogistics SpA in Italy.
What is the thinking behind the GENI-AntTM sorter? " Due to the pandemic and the acceleration in the switch to ecommerce, retailers and 3PLs need to transform their supply chains, modernise their warehouses and improve their delivery network, especially in urban areas," he says. "They must now manage unpredictable, more fragmented, and smaller orders in their distribution centres and warehouses, as well as an increasing number of returns."
Mobile sorters
The GENI-AntTM sorter is the most scalable and flexible solution available on the market today. It can be easily reconfigured and relocated due to its compact design and small footprint. "The implementation of autonomous mobile sorters, capable of making decisions and speeding up processing, allows our customers to move to the next level of integrated automation to improve efficiency and productivity in their facilities. This is the perfect solution for any company facing increasing logistics complexity and labour shortage."
He goes on to list the benefits that he says the GENI-AntTM sorter can offer to beat its competitors. "Compared to a traditional sorter, a GENI-Ant TM -based system requires 20% less space, over 25% less operation and maintenance costs, and 40% less labour costs, while offering high productivity, and can serve many more destinations. It can be adapted to building constraints and is therefore suitable for postal agency and express courier depots as a stand-alone solution for last sorting points, as well as for retail and distribution centres for shipping to the point of sale or to end customers. At the same time, it can be integrated with other material handling equipment, as an extension of an existing sorter for multiple processing within larger hubs and warehouses."
The ability and capacity to handle multiple varieties of items is crucial. "It is equipped with two stand-alone cross-belts sorters to transport and sort multiple items. It is capable of handling a wide range of products, such as parcels, flyers, fragile and non-standard items, as well as unusually large parcels up to 1.2 metres long. This range of sortable products also includes extremely small and irregular items that are difficult to sort with other conventional systems, such as soft goods, oddly shaped and unstable packages."
Fives is about a lot more than sorters, of course, with a product range including conveyors, diverters, sorters, singulators, ASRS and software systems. Mr Sacchi says it was this holistic know-how that led to the genesis of the GENI-AntTM sorter.
He visualises many opportunities for GENI-AntTM sorter customers, describing it as "a future-proof solution that can be easily and quickly adapted to ever-changing requirements. Thanks to its flexibility and modularity it can be adapted to new environments and intralogistics challenges."