SDI Group boosts sorter versatility with V5.0 control software
30th September 2014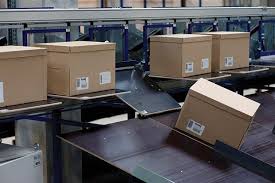 SDI Group, the global integrator of automated materials handling systems, has introduced a new, flexible version of its leading Sorter Control System (SCS) software. SDI's latest V5.0 software offers complete versatility for multi-channel and omnichannel operations, fully enabling SDI's FSU and LS900 sorters to simultaneously process items across multiple clients and differing operating modes.
Capable of preparing single or multiple orders, configuring material for store fulfilment, managing returns, or processing on-line orders on a single sorter, SDI's V5.0 software maximises the use of the sorter, making it a highly versatile tool for fulfilling a wide diversity of order requirements. Until now, several versions of SCS software existed in parallel and were dedicated to different types of operations, such as distribution to stores or e-fulfilment. The V5.0 software makes it possible to run both operations on the same sorter.
The software also allows even greater versatility. Using a single database a company can define multiple clients and numerous 'jobs', allocating destination chutes in either a fixed or dynamic way, depending on requirements. Induction stations can also be assigned in accordance to needs and 'client profiles' can be created, stored and deployed with ease – ensuring consistency.
The SCS V5.0 software has been successfully deployed at French fashion and home furnishings retailer, Eurodif, where an SDI LS900 parcel sorter with a total of 120 destinations has been set the task of compiling orders for stores using 90 of the chutes while at the same time dynamically allocating 30 chutes to the reverse sorting of parcels received into the distribution centre.
All aspects of the software have been designed for maximum flexibility and the easy redeployment of the sorter in response to operational demands that may change throughout the working day. Importantly, all features such as touch screen control, operating analytics, maintenance support, interactive displays on chutes and barcode reading 'on the fly', are retained.
Gordon Smith, CEO of SDI Group says, "Investment in the development of innovative sorter control software is a vital element of our business and an important competitive differentiator for us. By creating flexible tools that can maximise the capabilities, performance and productivity of our fast sortation systems, our clients can reap the financial and 'customer service' benefits of a fast and responsive supply chain."