Parcel Throughput Capacity
9th July 2019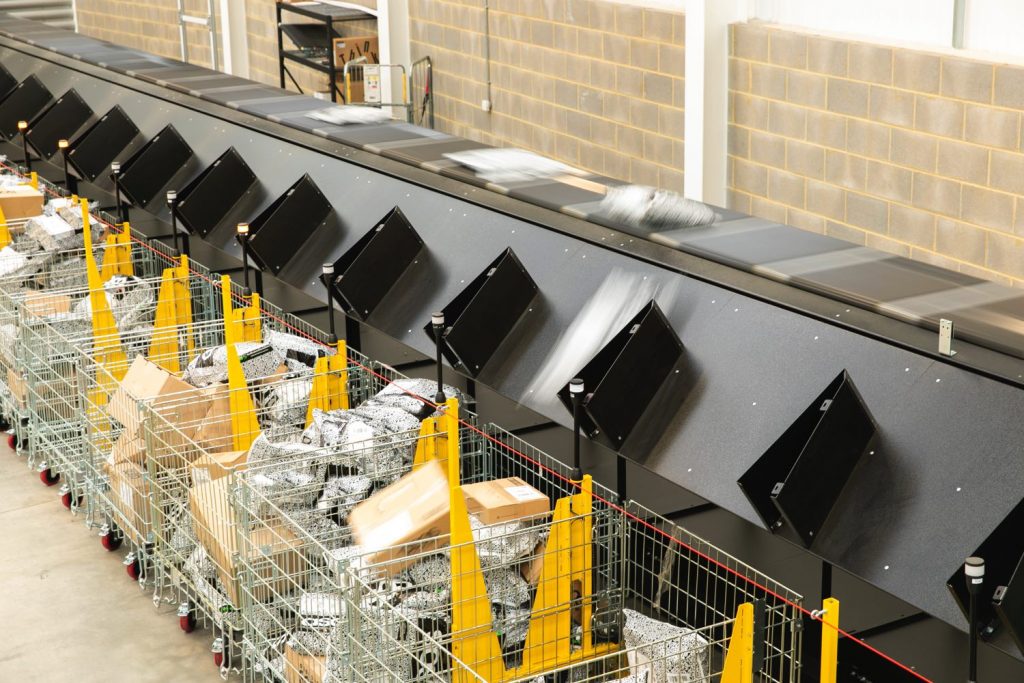 L.A.C. Conveyors and Automation, working closely with long standing partner Interroll, have installed a full turnkey sortation system at a UK sorting facility of leading courier, Skynet Worldwide Express. The vertical crossbelt sorter at its core can achieve sorting rates of 4,000 parcels per hour.
Established in 1972, Skynet Worldwide Express has grown to become the globe's largest independently owned express courier network with over 1,000 locations in 209 countries and territories. The company, which delivers everything from postcards to grand pianos, has its UK headquarters at Hounslow, adjacent to London's Heathrow Airport. However, with a strong focus on providing the right solution through personal service, flexibility and attention to detail, the team at Hounslow found that its parcel capacity was under pressure.
The warehouse facility was originally built for storage only, but Skynet decided to install a new sorter system to keep up with increased customer demand. Here, the company turned to LAC Conveyors, an industry leading manufacturer of conveyor and automation systems, which in turn called upon the services and solutions of Interroll.
Primarily, the sorter was installed to deal with outbound parcels for customers in Europe and Asia, and therefore the accuracy of sort was the key differentiator. Effective space utilization was another demand set out by Skynet.