Nord Drivesystems Optimistic About Growth
6th March 2023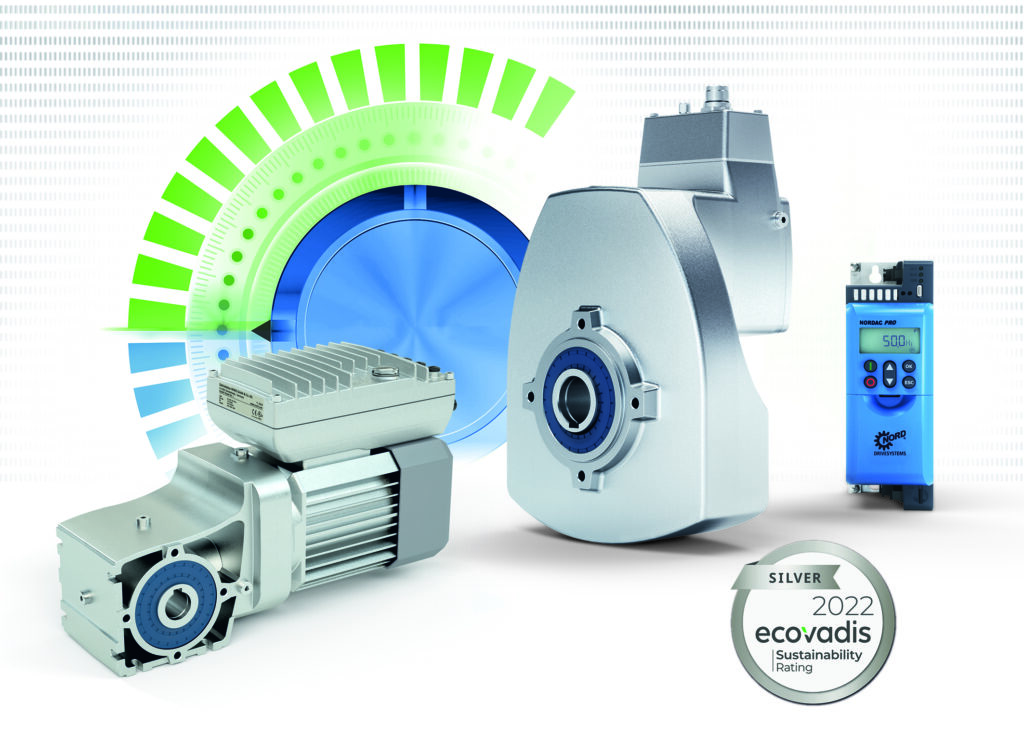 In a challenging year, NORD DRIVESYSTEMS also looks back on positive developments. Just before the turn of the years 2022/2023, the drive manufacturer passed the one billion euro sales threshold for the first time, increased its number of employees to 4,900 and opened new production locations worldwide.
"2022 was a very successful year, but at the same time characterised by crises", says Gernot Zarp, Sales Manager at NORD DRIVESYSTEMS. "The customers' feedback, however, was very positive as despite the bottlenecks in the supply chains we always tried to make everything possible for our customers."
Focus topics and products
In 2022, the focus was mainly on innovative, energy-saving drive solutions to significantly reduce the energy consumption in industrial applications and to appropriately respond to the increasing energy costs – for example by using the patented DuoDrive and the high-efficiency IE5+ motors. The NORD ECO service supported companies in finding the most efficient drive solutions.
In addition, the NORD Group focussed on the topic sustainability: Internal processes have been made more efficient but also further aspects have been shifted into focus, such as environmental protection, the training and promotion of employees, human rights in the supply chain, certificates (EcoVadis and ISO 14001) and the signing of the UN Global Compact.
Investments and growth
In 2022, NORD DRIVESYSTEMS invested heavily in the extension of the capacities in Germany and abroad. The new office and administration building in Bargteheide was built, the production location in Yizheng, China, was completed and in the first quarter of 2023, the company's fourth global assembly plant for industrial gear units will be opened in India to map the local growth. Furthermore, the manufacturer plans to extend the electronic production at its Aurich location, and to significantly increase the capacities of the motor factory in Poland.
Prospects for 2023
"The last years have shown that companies must position themselves more broadly. This is why the topic of Multisourcing will get a higher priority, especially in the fields of supply chain and production, but also in the global orientation of the target industries", Zarp explains. In 2023, the focus will be on industries such as post & parcel, airport, warehouse logistics, bakery and packaging industry, and applications on bulk handling or mixing and agitating.
"Currently, energy-efficient solutions such as our patented DuoDrive and IE5+ motors are very popular as they provide a particular customer benefit. The same applies to our MAXXDRIVE® XD industrial gear units or the NORDAC ON frequency inverters, the power ranges of which we will expand to 3 kW", says Zarp. Topics such as factory automation and digitalisation will also play an important role this year, particularly with regard to the growing Asian market.
"All in all, we look optimistically to the new year and assume a further improvement of the supply situation and further growth", says Zarp. In the field of electromechanical motors and geared motors, the manufacturer is already back on pre-crisis level with its standard delivery times achieved and a reliability of more than 90%. "We all yearn for normality and stability instead of crises."