Nord Drivesystems Develops Frequency inverters from 0.25 to 160 kW
20th April 2020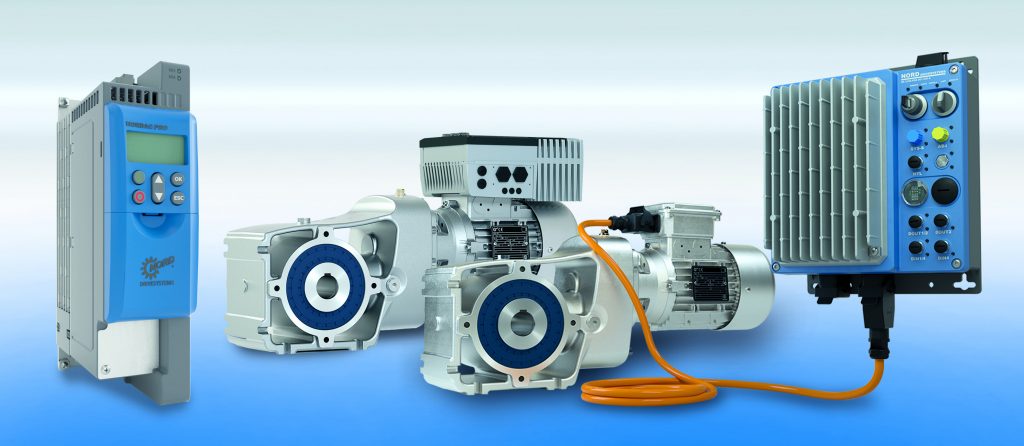 Nord Drivesystems has been developing drive electronics for more than 30 years and is one of the pioneers of innovative inverter technology. With the family of NORDAC frequency inverters, the drive technology specialist covers a wide range of services. This includes new control cabinet inverters as well as decentralised frequency inverters, which have proven themselves particularly in intralogistics.
Thanks to its practical advantages, decentralised drive technology, with frequency inverters that are installed close to the motor or mounted directly on the geared motor convince not just in conveyor technology and intralogistics. Other industries with large-scale systems and many drive motors increasingly use decentralised frequency inverters that allow for a cost-effective installation outside the control cabinet. Nord Drivesystems and the NORDAC range combine the complete spectrum of modern frequency inverters.
Full flexibility: decentralised frequency inverters
The robust NORDAC BASE frequency inverter has been designed as an economic variant for simple decentralised drive solutions, for example in parcel and logistics centres. The NORDAC FLEX offers larger functional ranges and can be flexibly tailored to any customer application by means of scalable functions. Extensive plug-in capability and easy parameter transfer allow for quick installation and maintenance. The NORDAC LINK Field Distribution System (FDS) raises functional ranges and interface options to a new level. These frequency inverters are available in three sizes (0.75 kW, 3.0 kW and 7.5 kW) and as motor starters. They are flexible in configuration and function, freely configurable according to requirements and applications, and compatible with all common bus systems. In combination with an energy-efficient synchronous motor and a 2-stage helical bevel gear unit they constitute the LogiDrive concept and the basis for efficient and tailor-made drive solutions in intralogistics applications.
Optimum performance in the control cabinet
Powerful control cabinet inverters are an important drive technology element, despite the trend towards decentralisation. It is exactly the frequency inverter for high power applications within limited spaces that are housed and protected in a control cabinet. NORD DRIVESYSTEMS provides the versatile and proven NORDAC PRO SK 500E frequency inverters for the control cabinet installation in 11 sizes for powers from 0.25 to 160 kW. With the new NORDAC PRO SK 500P product range, NORD has launched a new generation of frequency inverters. The range features ultimate levels of functionality (e.g. integrated positioning function and synchronous motor operation), connectivity (with USB port, universal Ethernet interface and others) and modularity. There are basic and advanced inverters with optional modules for interface extensions. In addition to improved characteristics and performance features, the new inverter generation uses the proven NORDAC parameter structure and is physically and functionally downward compatible.