Nord Drivesystems at LogiMAT Stuttgart
8th February 2023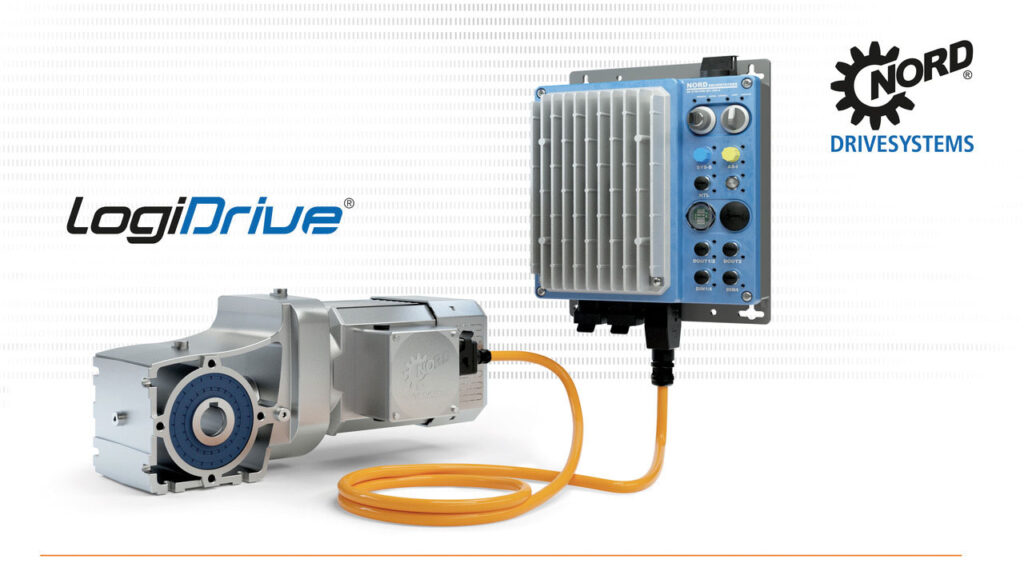 The LogiMAT trade show that takes place in Stuttgart from 25 to 27 April 2023 offers a comprehensive overview of the intralogistics and process management market. Being one of the market leaders for drive technology, NORD DRIVESYSTEMS will be there to present its solutions for the industry. The exhibition highlights include the perfectly matched drive systems of the LogiDrive solution space, the revolutionary and patented gear unit/motor concept DuoDrive, and further solutions for increasing the energy efficiency of industrial applications.
With the LogiDrive solution space, NORD DRIVESYSTEMS offers a wide portfolio of perfectly matched drive solutions, which meet many different requirements and purposes – be it energy efficiency, variant reduction, cost-effectiveness or flexibility. LogiDrive is a standardised modular system. Depending on the demand, different NORD products are combined into one drive solution, which is 100% tailored to the respective industry standards and application requirements. The extended LogiDrive solution space is intended for conveyor applications in the fields of post & parcel, airport and warehouse, and comprises one advanced variant with IE5+ synchronous motor technology and a basic variant with IE3 asynchronous motors.
User-friendly plug-and-play technology
All LogiDrive systems are extremely easy to maintain and install thanks to plug-and-play technology. The entire system has a modular design, so that that all components of the drive technology can be individually serviced. This minimises maintenance and repair costs. All connections are made using simple plug connections while integrated maintenance switches and manual control switches ensure a high level of user-friendliness. The compact design saves space and is light in weight thanks to the aluminium housing. Due to the motor design and the frequency inverter operation, the same motor variant can be universally used worldwide.
DuoDrive: Seamless integration of gear unit and motor
The patented DuoDrive from NORD DRIVESYSTEMS is a revolutionary integrated gear unit/motor concept that covers power ranges of up to 3 kW. It combines the high-efficiency IE5+ motor and a single-stage helical gear unit in one housing. The seamless integration of the gear unit and motor into one drive system is a quantum leap and sets new standards with regard to user-friendliness and efficiency.
Energy efficiency – unused potential
Not only in times of rising energy prices is energy efficiency one of the most important goals of industry. Highly efficient components from NORD DRIVESYSTEMS help to reduce the energy consumption of drive systems. Additionally, the drive specialist offers its customers energy-related advice. "We help our customers to save energy", is how Jörg Niermann, Head of Marketing, sums up one of the major guidelines of NORD DRIVESYSTEMS. NORD sets new standards with the IE5+ synchronous motor, integrated into the DuoDrive system, which achieves an efficiency of up to 95% – one of the highest efficiencies in this power class in the market.