New Reading and Writing Device Offers Compact Plus
23rd November 2018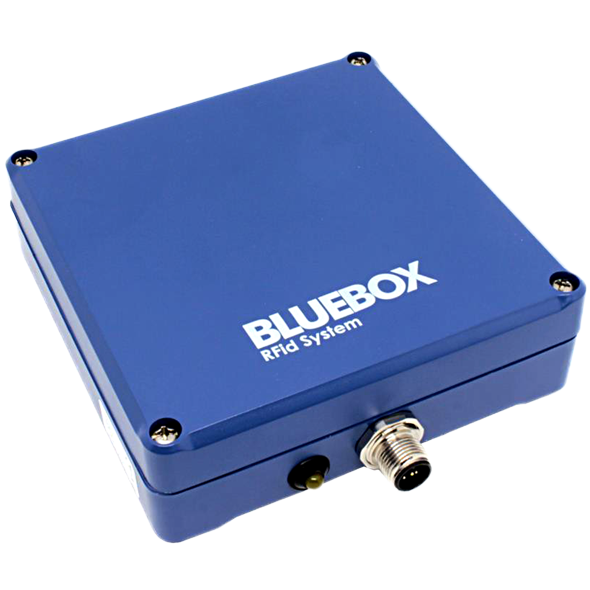 The BLUEBOX MICRO IA UHF is a new reading and writing device from the iDTRONIC BLUEBOX line. The compact and small shape design (12.0 × 12.2 × 3.7 cm) is ideally suited for industrial applications in logistics, robotics or assembly line production.
The reader has an RS-232 COM interface. This serial port is ideally suited for connection to monitors, POS terminals, measuring instruments or printers. Furthermore, the device is equipped with an RS-485 interface. The asynchronous serial connection is suitable for data communication over long distances. It is a bidirectional bus system that can be operated with up to 128 devices on one bus.
The reader is equipped with the industrial M12 connector and has a power supply of 10 – 36 volts. The output line is up to 27 dBm / 500 mW. The power can be regulated from 10 dBm in 1 dBm steps. The reader is ideally suited for automation processes within various applications.
The BLUEBOX MICRO IA UHF is equipped with an internal antenna. With the antenna, the reader achieves a high reading range of up to 3m.
The reader is standard equipped with the UHF frequency 865 – 868 MHz (ETSI). Optionally, the reader can also be operated with a UHF frequency of 902 – 928 MHz (FCC). Both frequencies support the ISO 18000-6C standard (EPC Class 1 Generation 2) with the tags Alien Higgs 2/3/4, Impinj Monza, NXP UCODE and many more.