New NORD Products at SPS Nuremberg This Week
25th November 2019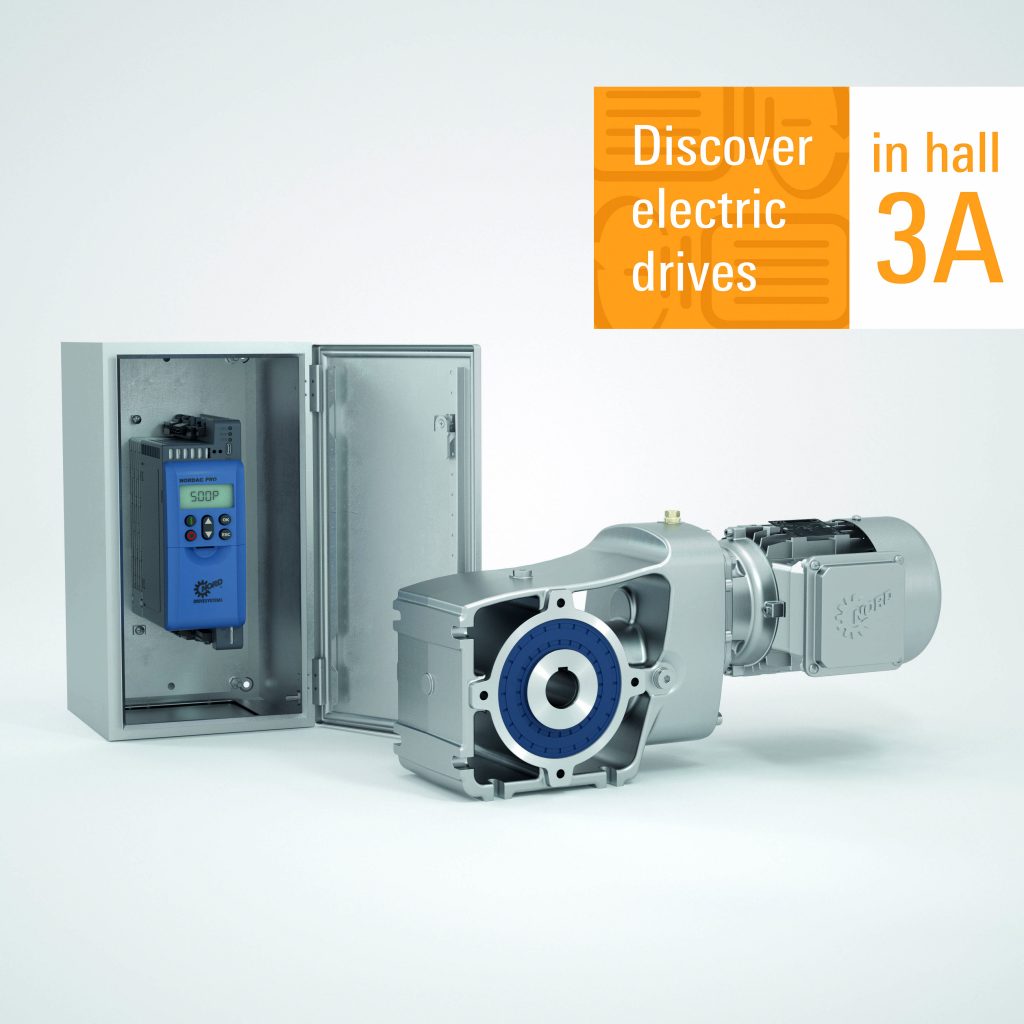 Nord Drivesystems is to present new products at SPS Nuremberg this week.
Smart Production Solutions (26-28 November) is one of the most important exhibitions in the automation space. Nord's focus is on an energy-efficient latest generation synchronous motor that considerably exceeds IE4, and on future-proof frequency inverters.
As an absolute innovation in its portfolio, NORD will be presenting an energy-efficient latest generation permanent magnet synchronous motor that has considerably lower losses than the current IE4 series, it says. The compact and unventilated smooth surfaced motor achieves its high efficiency, which at times is significantly above efficiency class IE5 over a wide torque range, making it optimally suitable for intralogistics applications and operation in the partial load range. The IE5+ motor offers a high power density and will be initially launched in a size for power ranges from 0.25 to 1.1 kW.
Optimum performance in the control cabinet
The NORDAC PRO SK 500P frequency inverter is the first device of the new generation of NORD frequency inverters. It uses the latest component technology and features ultimate levels of functionality, connectivity and modularity. As well as the standard CANopen interface, a multi-chip for Industrial Ethernet enables the use of the most important real-time Ethernet standards via a single interface. In addition to improved characteristics and performance features, the new inverter generation uses the proven NORDAC parameter structure and is physically and functionally downward compatible
A solution for mobile use
With the NORDCON APP and the mobile Bluetooth connection device NORDAC ACCESS BT, NORD has created a mobile commissioning and service solution for all NORD electronic components. It is used for analysing, monitoring and parameterisation of NORD drive systems. The dashboard-based visualisation can be used for drive monitoring and fault diagnosis. With a help function and rapid access to parameters, parameterisation of drive units is simple and easy.
You can find NORD DRIVESYSTEMS in Hall 3A on Stand 465 at SPS. For the first time, Hall 3A has a separate entry that can be reached by shuttle bus.