New Felixstowe train for BIFT
8th September 2015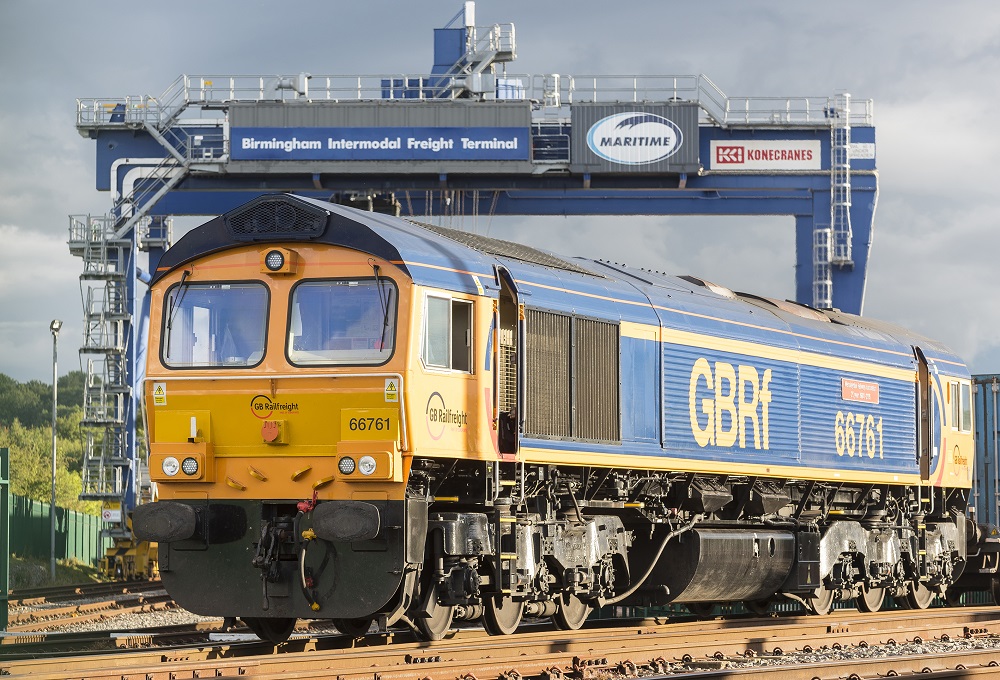 Maritime Transport has secured a new service at its Birmingham Intermodal Freight Terminal (BIFT) at Birch Coppice.
The new daily container service operated by GB Railfreight (GBRf), runs between the Port of Felixstowe (Port) and BIFT and is the latest rail path to be released by Hutchison Ports, the owners of the Port. The 31st path is the only service between the country's biggest container port and BIFT and will provide a vital connection to the large manufacturing and consumer conurbation in the West Midlands.

"BIFT is an important strategic freight interchange in the West Midlands and we are delighted that GBRf has chosen our rail terminal for their new service," said John Williams, Group Managing Director, Maritime Transport.
GBRf will operate 33-wagon trains initially, increasing to 45, following an order new 15 Ecofret triple-platform wagons. This will represent a capacity increase of more than a third and will enable GBRf to continue to serve the demand for 40 foot containers.
"We are very pleased to have been awarded the 31st rail path by Hutchison Ports and to be able to offer a new service to BIFT," said John Smith, Chief Executive Officer, GB Railfreight. "Maritime operate a fantastic facility in a great location in the West Midlands and we look forward to working with them to deliver a first class service for our customers."

The service will operate from Monday to Friday, calling at BIFT at 17:45. The cut off time for export bookings is 17:00, which will provide flexibility for exporters in the West Midlands to load with an afternoon local haulage collection.
The first train at BIFT arrived and departed yesterday on schedule.