New Facility Promises Growth for UK Wheel and Castor Specialist AUT
21st October 2019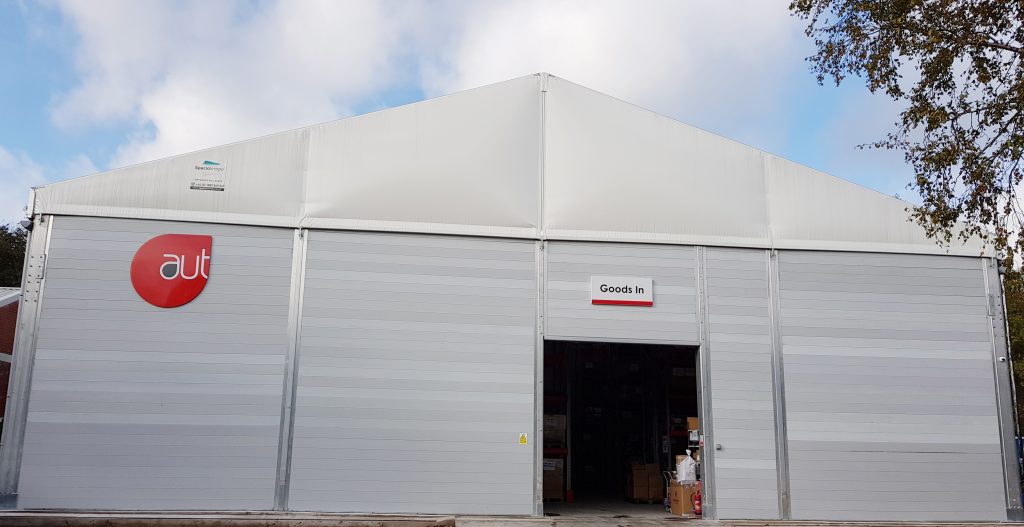 Due to customer demand and the vast range of products available, UK wheel and castor specialist AUT has had a new facility built on site to increase its UK stock capacity, offering a quicker turnaround for their customers.
AUT says it is one of the leading resources and technical authorities in the UK due to its knowledge and combined experience, alongside exclusive agreements with many leading global wheel and castor manufacturers. AUT has been Tellure Rota's sole UK agent for many years and the more recent addition of Steinco has necessitated this growth in order for AUT to provide customers with local access to the most comprehensive range of wheels and castors in the marketplace – products that cannot be sourced anywhere else in the UK.
Peter Harrop, Business & Finance Director of AUT, said "Customer service is at the core of everything we do. We are constantly on the lookout for new offerings and ways to improve quality and efficiency in the workplace. Our new facility can accommodate an additional 420 pallets which will be a huge benefit to our customers".
In addition to wheel and castor offerings, AUT can assist customers with CAD/3D prototyping, field-based consultation and complete logistics and contract support. AUT are also UK agents for Durawood – a polyethylene moulded product that works like wood but is unbreakable. The increased warehouse facility will also enable AUT to stock this inventive product on site in the UK.