New Conveying Order Rolls in
30th September 2020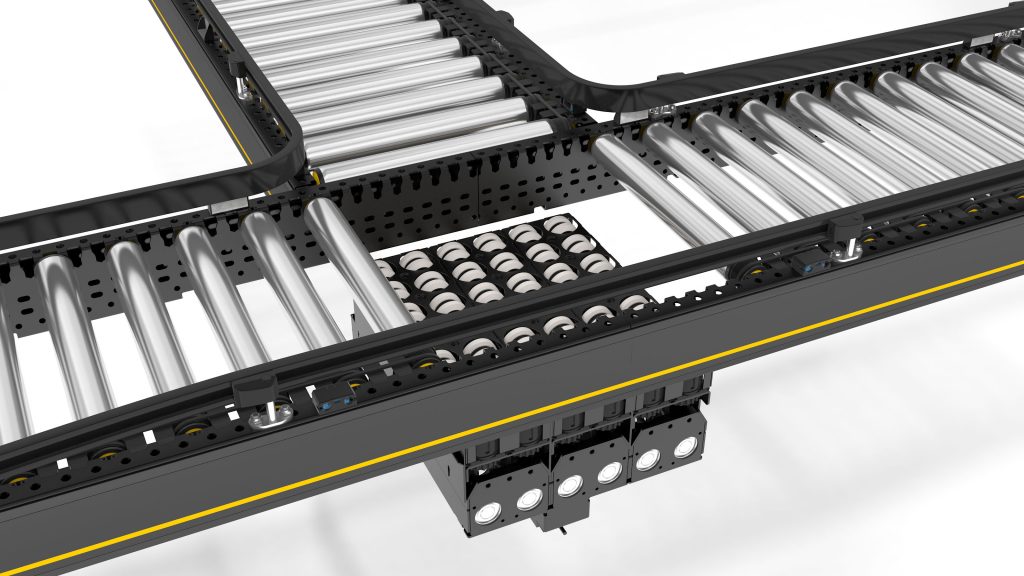 Interroll has reported a large order received for a leading German supermarket chain, worth a high single-digit million volume in euros.The order includes the supply of more than 9 kilometers of Interroll Modular Conveyor Platform (MCP), including a record number of EC 5000 RollerDrive units for a greenfield project in Germany.
The conveyor lines, which include mainly the Modular Conveyor Platform (MCP) equipped with the EC 5000 24-volt RollerDrive including MultiControl, will be installed at a new end-user facility in Germany. Additionally, high-performance diverts and belt curves as well as belt conveyors will also be part of the entire material handling system, which is provided by a leading system integrator.
With a length of more than 9 kilometers, the project represents for Interroll the longest conveyor platform installed at a single location in the Europe, Middle East, and Africa (EMEA) region and includes the largest number of the new and innovative EC 5000 RollerDrive units so far of any of Interroll's global projects. The order is worth a high single-digit volume in euros. First deliveries are scheduled for November 2021 with final deliveries expected by the end of March 2022.